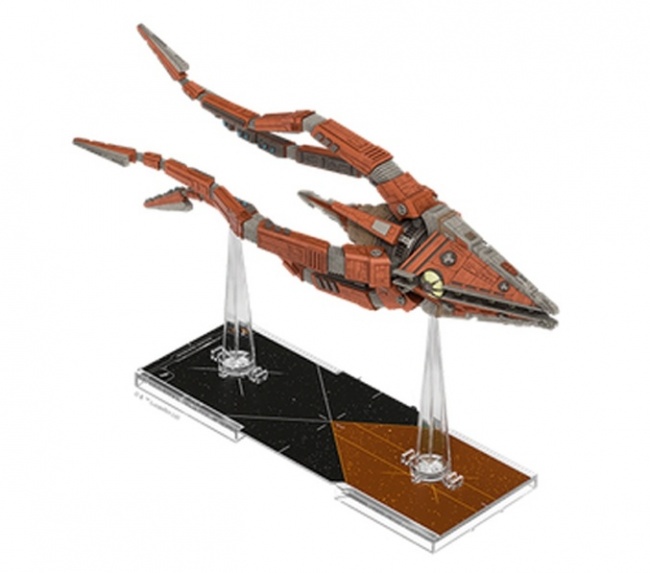 Fantasy Flight Games unveiled
Star Wars X-Wing 2E: Trident-class Assault Ship
coming in summer 2021.
The Trident-class assault ship is armed with crushing tentacles and can leads assaults in space, atmosphere, or even in the ocean. These warships can attack enemies without warning have enough firepower to seize control a battlefield. The game box contains the ship model, new Huge Ship Upgrade cards, Quick Build cards, and new scenarios for this craft including Rising Tide, a head-to-head scenario, and Leviathan Hunt, a cooperative scenario.
It will retail for $99.95.
Fantasy Flight Games released three new squadron packs for Star Wars: X-Wing miniatures game in March (see " Fantasy Flight Games Unveils Three New Squadron Packs for 'Star Wars: X-Wing'").
Click on Gallery below for full-size images!