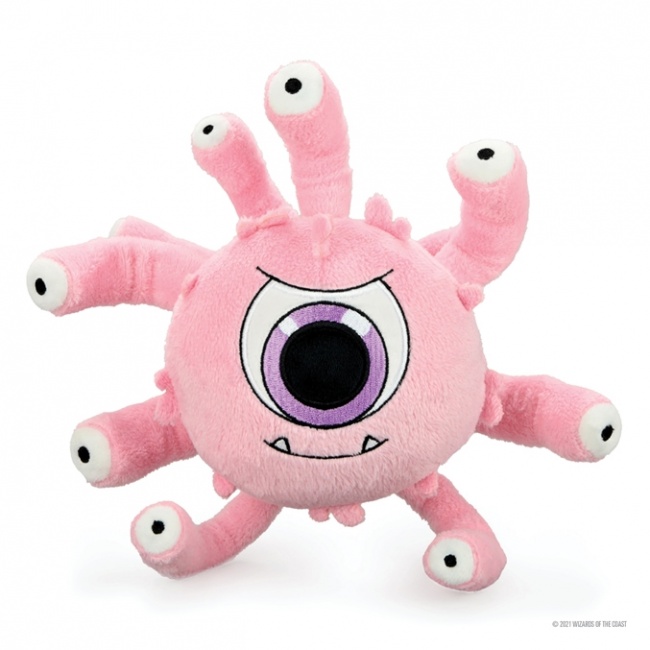 WizKids unveiled new
Dungeons & Dragons Phunny Plush
toys, by Kidrobot, for release in September.
Last year, WizKids released a small, adorable group of Magic: The Gathering Phunny plush toy into retail in August (see "WizKids Unveils Huggable 'Magic: The Gathering' Planeswalkers"). This year, they are putting their expanded D&D license to work (see "WizKids Will Produce a 'D&D'-Branded Paint Line Under an Expansion of Their Wizards of the Coast Licenses") and releasing new plush toys. These 7-inch tall toys are made with premium super-soft materials. There are four plush toys in this wave: a Beholder, a Displacer Beast, a Mimic, and a Snowy Owlbear. The Beholder's eyestalks and the Displacer Beast's tentacles are fully poseable.
Each plush will retail for $14.99.
Click on Gallery below for full-size images!