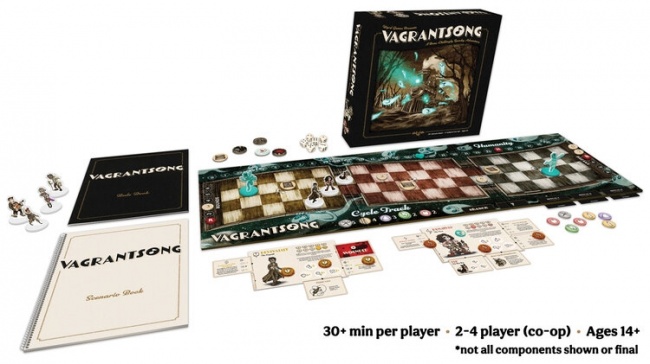 Wyrd Miniatures announced
Vagrantsong
, a campaign board game, for release in Fall.
In Vagrantsong, players assume the roles of Vagrants who are stuck on a ghost train. This game is a cooperative boss-battler where the players must work together to face their fears and defeat them. They must also uncover the mystery of the Silver Ferryman, and figure out to a way to get past the Haints that are keeping them on the train. The goal of the game is for the players to get off of the haunted train together.
This game is for two to four players, ages 14 and up, and plays in 30 minutes. Thus far, there has been no word on MSRP for this game.
Wyrd Miniatures recently updated its release schedule for Malifaux 3E and revealed its July and August sets (see "Wyrd Miniatures Updates 'Malifaux 3E' Release Schedule").