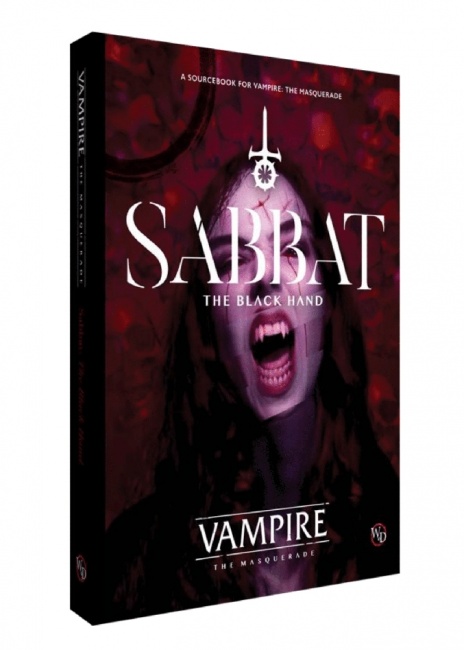 Renegade Game Studios will release
Sabbat: The Black Hand
, a sourcebook for
Vampire: The Masquerade RPG
, in August or September.
This book is a guide to all things Sabbat. It features descriptions of the Paths of Enlightenment, the foundations of Sabbat identity, information on the Gehenna War, and background on the Sabbat's war on the Antediluvians. There are also new tools for chronicles, Discipline powers, and the Rites of the Black Hand.
This 140-page hardcover FC supplement for Vampire: The Masquerade RPG also includes a red satin bookmark ribbon. It will retail for $45.
Renegade Game Studios also will release reprinted editions of the Vampire: The Masquerade 5th Edition Roleplaying Game core rulebook (see "Renegade Game Studios' Printings of 'Vampire: The Masquerade 5E' Books are Headed to Retail").