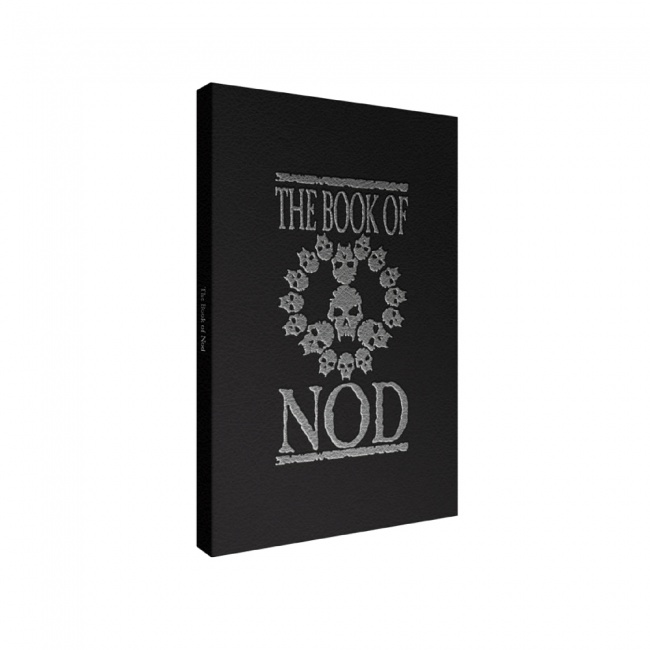 Renegade Game Studios will release
The Book of Nod
, one of the
Vampire: The Masquerade RPG
"Holy Grail" sourcebooks, in September.
This book hasn't seen the light of day, in printed form, since the mid-90s when it was first introduced by White Wolf Publishing. The Book of Nod is an epic poem written by San Chupp and Andrew Greenberg that is a collection of mythic texts that offer details on Caine and the Clan founders. It outlines the genesis of vampires as well as the coming Gehenna.
This new version comes as a 136-page faux-leatherbound book with silver foil, gilded pages, and a red ribbon. It also features legacy art from the original printing. This book will retail for $50.
Renegade Game Studios will also release Sabbat: The Black Hand, sourcebook for Vampire: The Masquerade RPG, in August or September (see "Join the Dark Father with 'Sabbat: The Black Hand'").