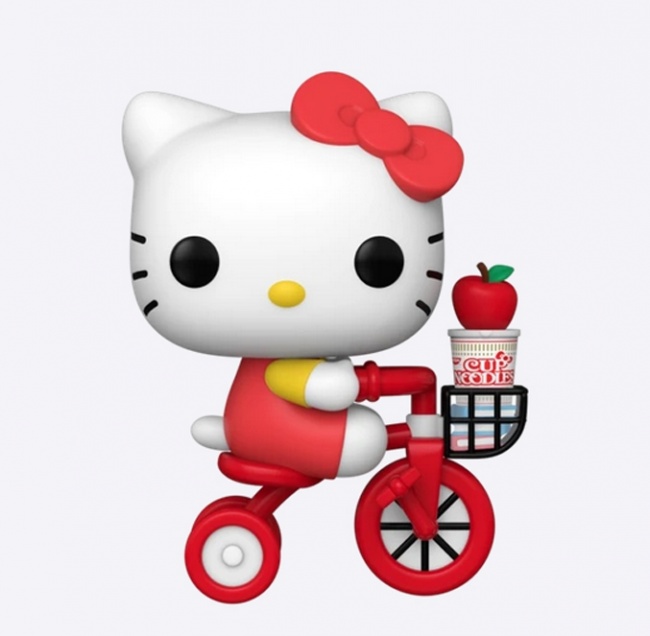 Funko, Inc. revealed
Sanrio and Nissan Cup Noodles Pop!
vinyl figures, featuring Hello Kitty and Gudetama, which will be released in the second half of 2021.
Nissin Top Ramen, Gudetama, and Hello Kitty have all combined forces to create an adorable crossover collection of Pop! figures. Each figure is made of vinyl and stands approximately 3-inches tall. This collection includes Pop! Gudetama in Shell, Pop! Gudetama in Boat, Pop! Gudetama as Chicken, Pop! Hello Kitty Riding Bike, and Pop! Hello Kitty in Noodle Cup.
These figures will retail for $11.00.
Renegade Game Studios and Oni Games recently revealed Gudetama: A Tricky Egg Card Game - Holiday Edition, a trick-taking game, for release in September (see " 'Gudetama' Floats in the Nog of a 'Holiday' Makeover ").
Click on Gallery below for full-size images!