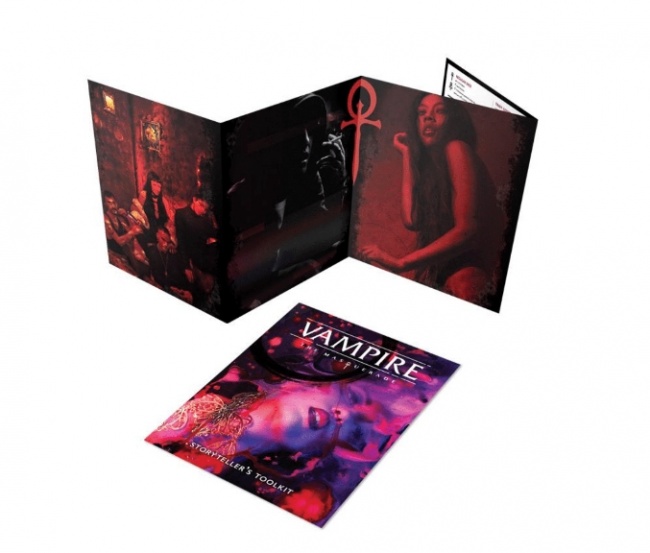 Renegade Game Studios will release a
Vampire: The Masquerade 5E Storyteller Screen
and Dice Set in Q3.
The Vampire: The Masquerade 5E Storyteller Screen is a multi-panel portrait screen with quick reference tools for chronicles. The exterior side showcases artwork from Vampire: The Masquerade, and the interior has rules references, tables and charts. It also includes a 32-page Storyteller's Toolkit, which contains more useful advice on running games. This product will retail for $28.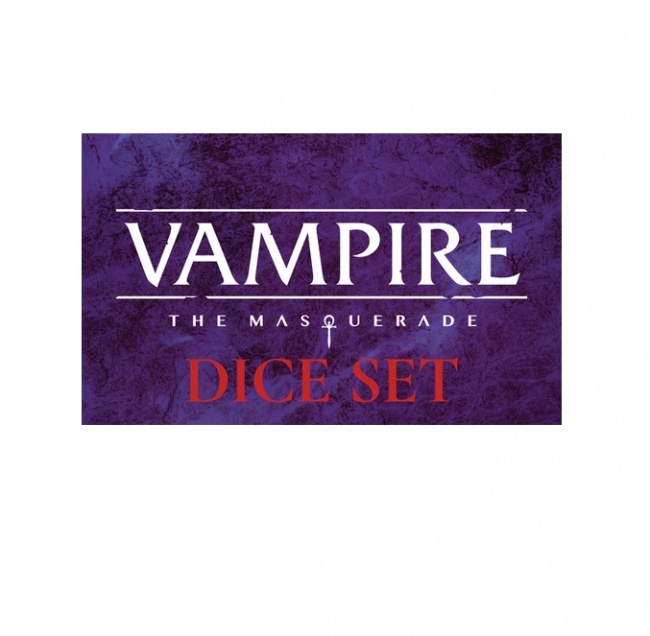 The official
Vampire: The Masquerade 5E Dice
set comes with 13 Custom Black d10 dice and 5 Red Hunger d10 dice. This set will retail for $20.
Renegade Game Studios will also release
The Book of Nod,
one of the
Vampire: The Masquerade RPG
"Holy Grail" sourcebooks (see "
Lore of the First Vampires Returns to Print in 'The Book of Nod'
").