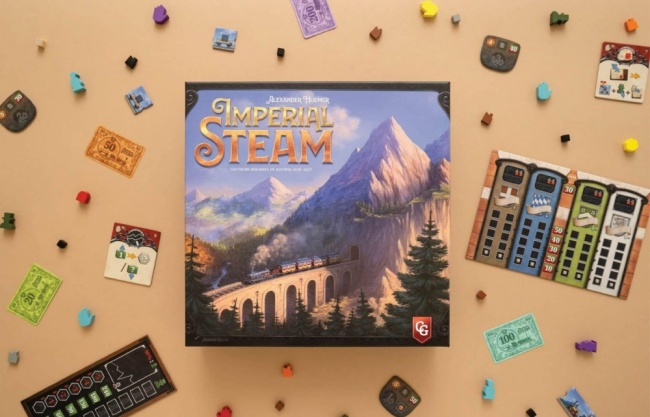 Capstone Games announced
Imperial Steam
, a railway-building game by Alexander Huemer, for release in October.
In Imperial Steam, players tackle the economics and logistics of building an Industrial Age railway network. The goal of the game is for players to expand their network as much as they can. To accomplish this goal, they have to hire and train workers, build factories, and produce and deliver goods. Along the way, they can upgrade their locomotives to carry more goods and passengers. At the end of eight rounds, players go through scoring steps and the player with the highest score wins.
This game is for two to four players, ages 12 and up, and plays in 90 to 120 minutes. It will retail for $69.95.
Capstone Games also announced Pipeline: Emerging Markets, a new expansion for the Pipeline board game, which will hit stores in September 16 (see "Capstone Games Announces 'Pipeline: Emerging Markets'").
Click on Gallery below for full-size images!