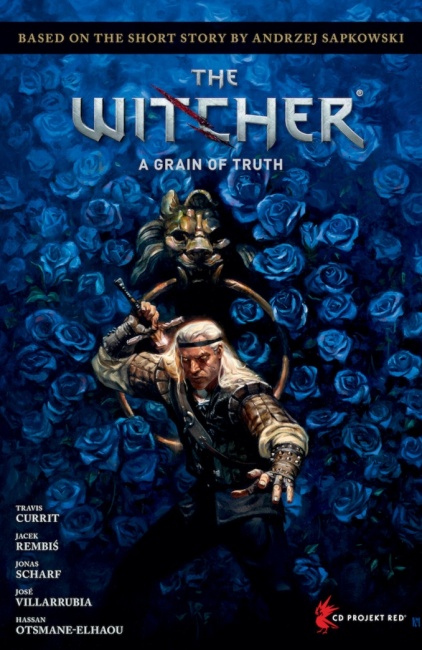 Dark Horse Comics will adapt the short stories of
The Witcher
creator Andrzej Sapkowski into a series of graphic novels, the company announced at WitcherCon. Sapkowski introduced
The Witcher
in a group of short stories, which he followed with six novels.
The first
The Witcher
graphic novel based on a Sapkowski short story,
A Grain of Truth
, will feature script adaptation by Jacek Rembis and Travis Currit, with art by Jonas Scharf and cover by Kai Carpenter. In the story, the Witcher Geralt ends up in a derelict mansion inhabited by a beast with the faculties of a man who was consigned to that fate for his misdeeds. The lessons of the beast's situation may provide a grain of truth that could help Geralt elude his fate and lead him to salvation.
Andrzej Sapkowski's The Witcher: A Grain of Truth
will street April 27, 2022 in comic stores and May 10, 2022 in the book channel.
The Witcher
is on a tear. Although the books were incredibly popular, selling over 15 million copies worldwide, the CD Projekt Red video games took the property to a new level, selling over 50 million games tied to the property. Now Netflix is about to drop the second season of the TV series, and has
The Witcher: Blood Origin,
a prequel series, in production (see "
'The Witcher' S2 Trailer
").