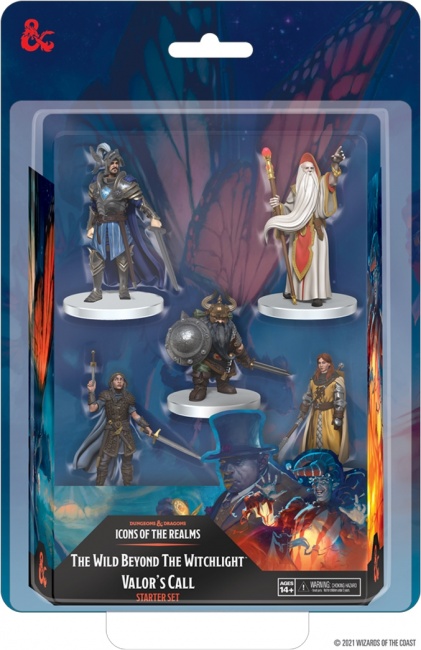 WizKids revealed new details on the new
D&D Icons of the Realms Miniatures: The Wild Beyond the Witchlight Starter Sets
for release into retail in October.
WizKids previously announced these two products as part of a larger Witchlight product announcement in June (see "WizKids Reveals 'D&D Icons of the Realms Miniatures: The Wild Beyond the Witchlight' Products"), but offered few details on contents. Each set contains premium-sculpted pre-painted miniatures themed after WotC's fall release, D&D The Wild Beyond the Witchlight. The Starter Set 1 is named Valor's Call and includes five miniatures: Strongheart, Elkhorn, Ringlerun, Molliver, and Mercion.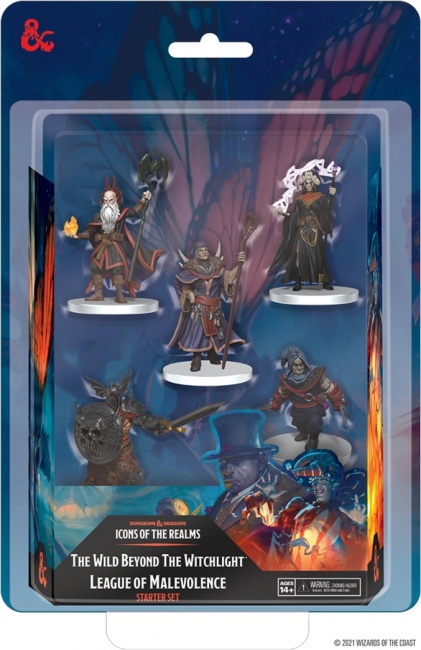 Starter Set 2 will be entitled
League of Malevolence
, and include another five miniatures: Kelek, Skylla, Warduke, Zargash, and Zarak. Each set will come in clear, blister packaging and retail for $29.99.
Click on Gallery below for full-size images!