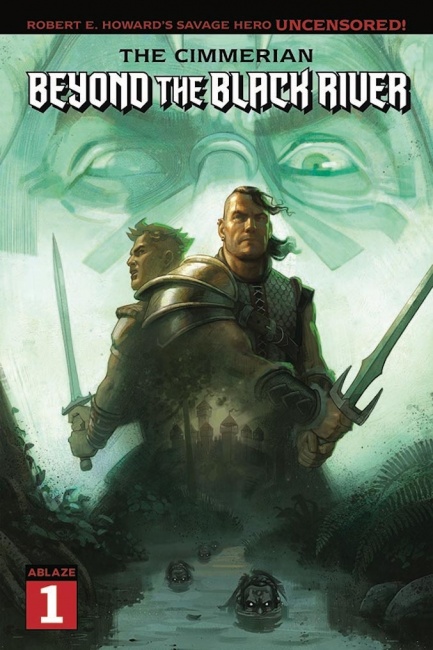 Ablaze comics has announced a new series featuring Robert E Howard's Conan, as well as a new collection and a new printing of an earlier collection.
In the new series, The Cimmerian: Beyond the Black River, by Mathieu Gabella & Anthony Jean, Conan rescues a young man, Balthus, from a group of Pictish warriors, and the two unite with local colonists to fend off invasion by a powerful sorcerer. The first issue will be released on October 6 with an MSRP of $3.99.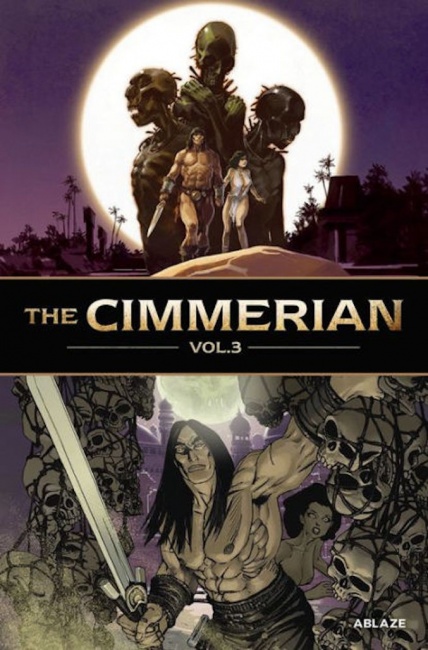 The new hardcover is
The Cimmerian,
Vol. 3, which collects two complete stories,
Iron Shadows in the Moon
and
The Man-Eaters of Zamboula
(see "
Preview: 'The Man-Eaters of Zamboula'
") and also includes the original Robert E Howard prose stories from which the comics were adapted, plus a cover gallery. The book is scheduled for release on November 24 and will have an MSRP of $24.99.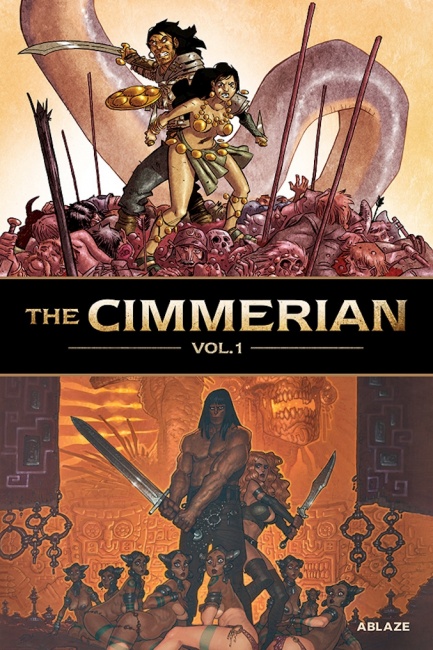 Ablaze is also doing a new printing of
The Cimmerian,
Vol. 1, which includes
Queen of the Black Coast
and
Red Nails,
along with the original stories and a cover gallery. The new printing will be released on September 29 and will also have an MSRP of $24.99.
The Conan comics that Ablaze publishes were originally released in French and are different from those published by Marvel (see "Ablaze Gets Green Light for 'Uncensored' Conan Comics Series 'The Cimmerian'").
Click Gallery for covers and previews!