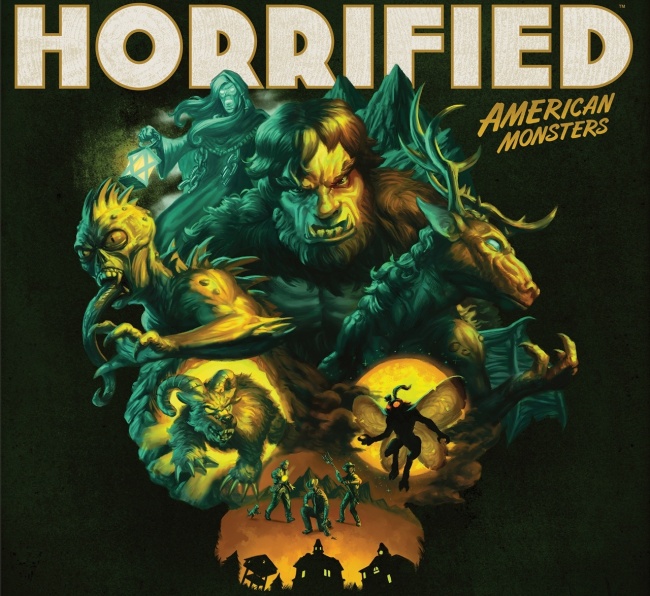 Ravensburger NA revealed
Horrified: American Monsters
, a standalone board game, for first release in October into Target stores.
This game is a follow-up to 2019's Horrified, which featured the Universal Monsters (see "'Universal Monsters 'Horrified,' "). Horrified: American Monsters focuses on the monsters of American legend such as Bigfoot, Mothman, the Jersey Devil, the Chupacabra, and more. Players cooperate to defeat these monsters, and overcome challenges. The gameplay is similar to the original game, and is easy to learn for people familiar with the previous Horrified title.
This game is for one to five player, ages 10 and up, and plays in 60 minutes. Thus far, there is no word on MSRP or when a full retail release may occur.