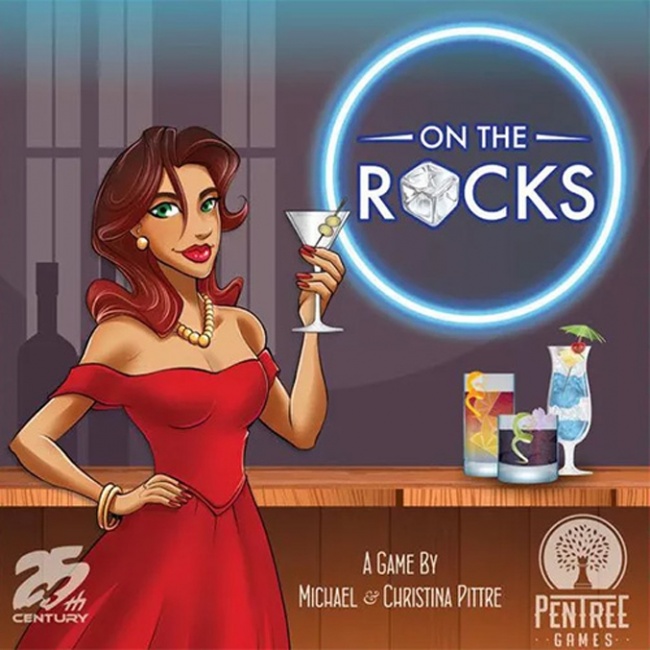 25th Century Games and Pentree Games will release
On the Rocks
, a competitive bartending board game, into retail on August 25.
In this game, players compete for tips by slinging cocktails at thirsty patrons. Players draft marbles in an effort to complete three to four cocktails, while trying to sabotage other players drinks by either spilling or removing their ingredients. At the end of three rounds of play, the player with the most cocktail sales and tips wins the game.
The game box comes with a coaster, a shaker bag, 2 clear Ice Dice, 3 bonus coins, 4 player boards, 4 player guides, 5 Jigger bowls, 12 Lemon Round Markers, 15 Spill cards, 48 Tip cards, 60 Recipe cards, 75 Ingredient marbles, 11 Special Ingredient marbles, and a rulebook with solo rules. This game is for one to four players, ages 14 and up, and plays in 15 minutes. It will retail for $49.99.
25th Century Games also released a new edition of Tutankhamun, one of Reiner Knizia's classic board games, into retail (see "Rediscover Reiner Knizia's 'Tutankhamun'").