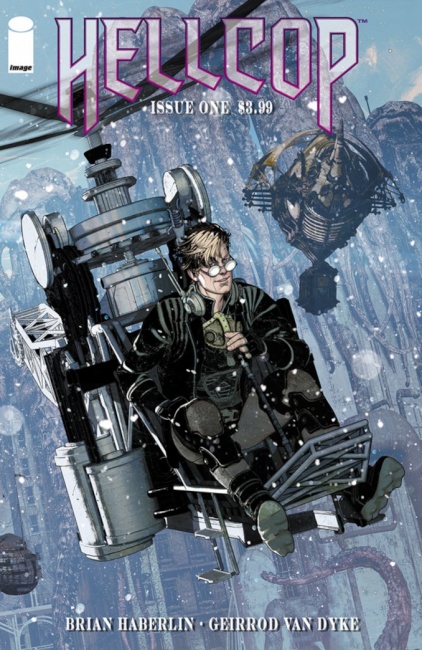 Hellcop #1
Publisher: Image Comics
Release Date: October 20, 2021
Cover Price: $3.99
Writer: Brian Haberlin
Artist(s): Brian Haberlin & Geirrod Van Dyke
Cover(s): Haberlin & Van Dyke (A-C, E, F), Blank Variant (D)
Format: 32 pgs., Full-Color
Publisher Description
: Beloved '90s classic
Hellcop
by Brian Haberlin and Geirrod Van Dyke will return to shelves—alongside a 3D special edition with 3D glasses included—this October from Image Comics.
"Welcome to Hell." When mankind first broke through the walls between dimensions, nothing could have prepared them for what they would find in Known Reality Plane 1301-A: it was absolute Hell. Literally. A covert security force was quickly assembled to patrol the Hellplane and ensure that none of the nastier denizens made their way Earthside. They were dubbed the Pan-Dimensional Security Corps. The Hellcops.
Readers can celebrate the Halloween holiday with a 3D version of
Hellcop
#1 that will include an exclusive Halloween-themed cover and a rendered full-color 3D interior. The 3D version of the comic will be bagged with 3D glasses and carry a $7.99 cover price.
Hellcop
#1 will be available at comic book shops on Wednesday, October 20.
Click Gallery below for full-size images.