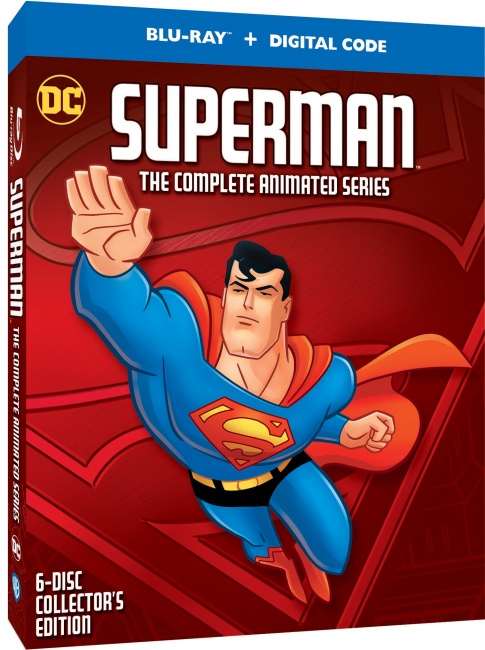 Warner Bros. will remaster
Superman: The Animated
series and release it in a Blu-ray box set with a raft of extras, the company announced. The release, planned for October 12, 2021, marks the 25th anniversary of the show's debut in the fall of 1996. The series, produced by Bruce Timm, Paul Dini, Alan Burnett and Glen Murakami, had 11 Emmy Award nominations and two wins.
The box set of six Blu-ray discs will include the 54 episodes of the series; Superman: Timeless Icon, a featurette on the series; a video commentary episode and three episodes with audio commentaries by the showrunners.
The episodes were all remastered from the original 35mm Interpositive sources, and the audio transferred from the original audio masters.