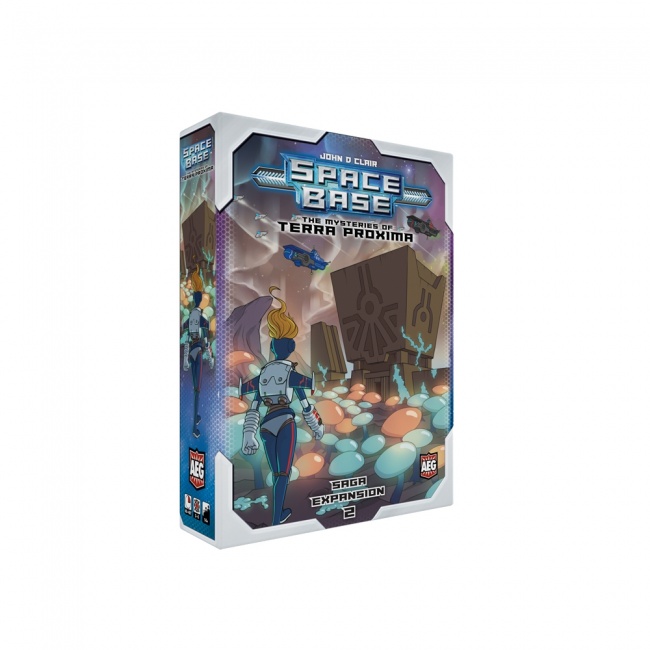 Alderac Entertainment Group launched
Space Base: The Mysteries of Terra Proxima
, the second installment of
Space Base
expansions, for release in Q2 2022.
John D. Clair's first Space Base game was originally released in April of 2018 (see "Alderac's Major Q2 Releases"). This second saga is a collection of games that revolves around a linked story that involves the discovery and exploration of Terra Proxima. The standalone expansion adds new narrative content to Space Base. It also features new ships added as well as new scenarios that can be added to the Space Base core set.
The game box comes with 89 Discovery cards, 13 Story cards, 5 16mm dice, 15 12mm dice, a drawstring bag, 42 Patrol Ship tokens, a Shy Pluto mining station board, a rulebook, and a Mystery box. This game is for two to five players, ages 14 and up, and plays in 60 minutes. It will retail for $34.99.