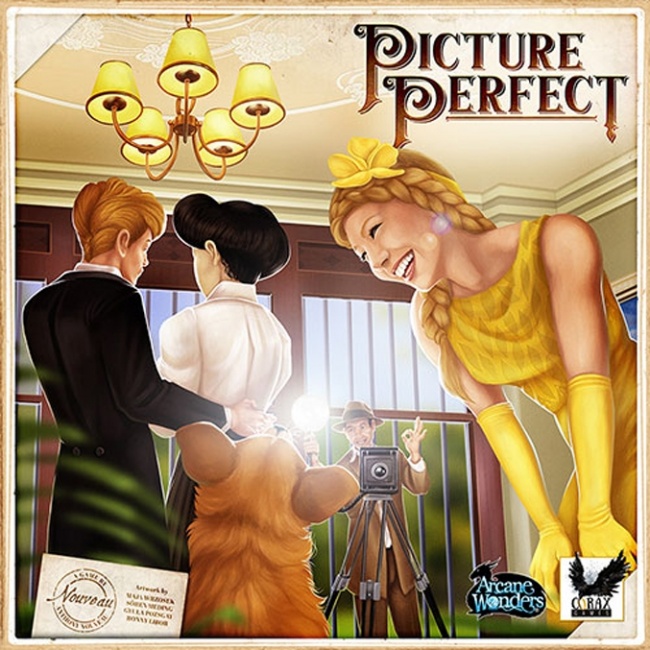 Arcane Wonders will release
Picture Perfect
, the English release of
Der Perfekte Moment
by Corax Games, into U.S. retail on November 17.
In Picture Perfect, players need to arrange 14 characters to take perfect photograph. However, each character has different desires, and the player have to try to make everyone happy. Certain characters want to be at the front of the picture, others want to stand next to another, and a few don't want to be near each other. The three desires of each character are hidden in envelopes, and players need to figure out an arrangement that will make everyone happy, despite perhaps not knowing what the characters want.
This game is for two to four players, ages 14 and up, and plays in 50 to 90 minutes. It will retail for $44.99.
Arcane Wonders also released the English edition of Furnace, an engine-building game by Hobby World, to U.S. retail in Q3 (see "'Furnace' to U.S. Retail").
Click on Gallery below for full-size images!