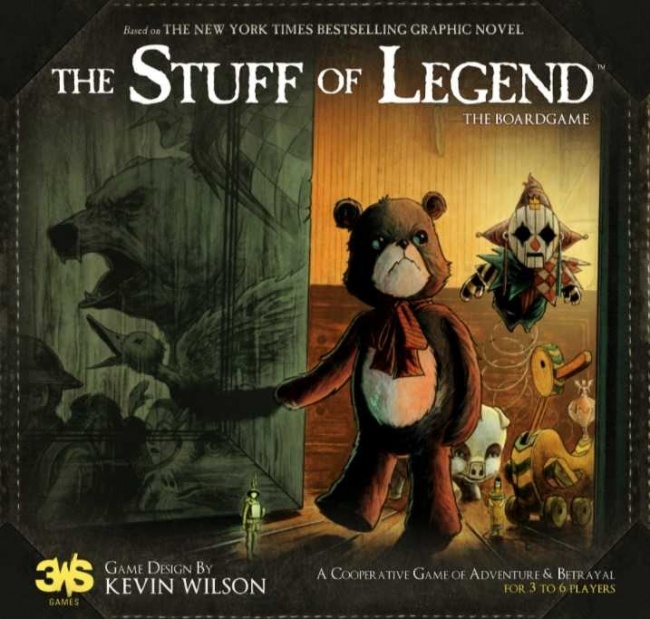 Th3rd World Studios will release
The Stuff of Legend: The Boardgame
, a new game based on the
New York Times
Bestselling GN, into retail in 2022 after its successful Kickstarter campaign.
This three to six player cooperative board game is based on Th3rd World Studios' 2009 GN (see "Th3rd World Joins Diamond") about a Boogeyman that kidnaps a boy from his bedroom in 1944 Brooklyn. The child's toys band together to go on a rescue mission into the realm of the Dark in attempt to save their friend from the forces of evil. In the board game, players assume the roles of the toys. Each toy has their own unique abilities to help them along the way to save the child an escape the Boogeyman.
This game is designed by Arkham Horror's Kevin Wilson with art provided by Charles Paul Wilson III, who did the artwork for The Stuff of Legend GN. Its Kickstarter features a retailer pledge that includes six copies of the game plus exclusives for $297. Currently, the Kickstarter is fully-funded at $206,934 of a $50,000 goal with 2,019 backers ($103 per backer).