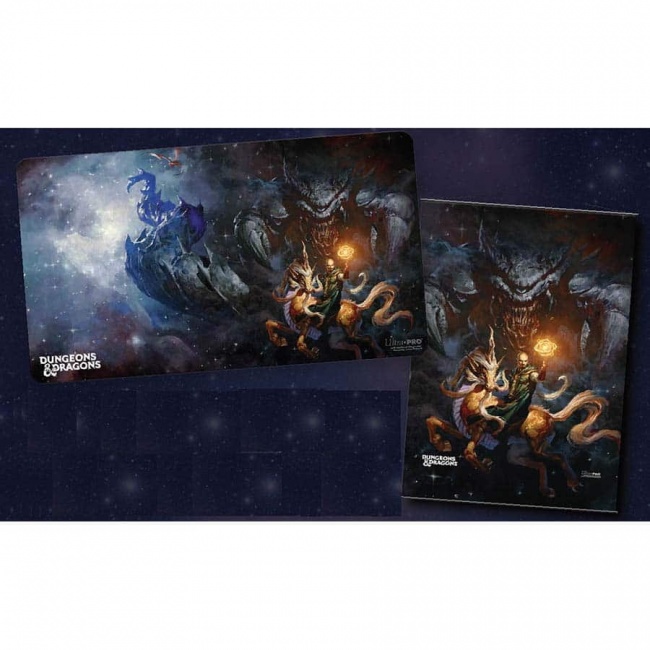 Ultra PRO will release a new
D&D Book Cover Series Playmat
and
Wall Scroll
into U.S. retail in Q2 2022.
The new playmat and wall scroll features extended Mordenkainen Presents: Monsters of the Multiverse cover art, a book included in the new D&D Rules Expansion Gift Set coming in January (see "'D&D Rules Expansion Gift Set'"). The playmat is made with a soft fabric top and rubber backing and measures approximately 24" by 13.5". It can be used as a decorative oversized mouse pad or as a surface to play games on.
The wall scroll comes on a collapsible hanging rod and measures 26.8" by 37.4". This is a purely decorative piece, perfect for a gaming shop wall display.