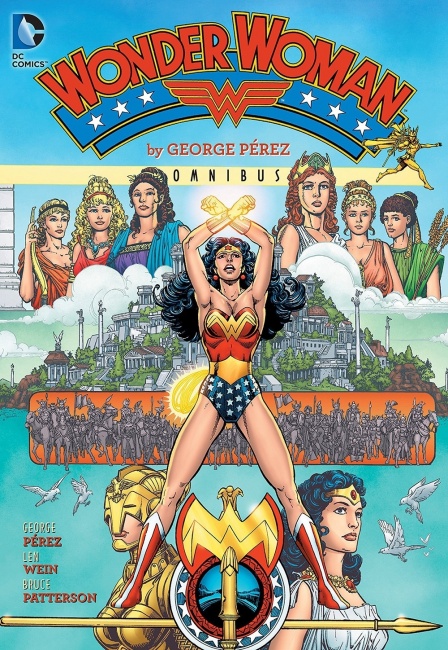 Artist George Perez announced on
Facebook
today that he has Stage 3 pancreatic cancer. Perez got the news on November 29, and, he said "It is surgically inoperable and my estimated life expectancy is between six months to a year." After reviewing the medical options, the 67-year-old artist decided to forego chemotherapy or radiation treatments. "I've opted to just let nature take its course and I will enjoy whatever time I have left as fully as possible with my beautiful wife of over 40 years, my family, friends and my fans," he wrote.
Perez's comics career began in 1973 and includes long runs on popular series including Wonder Woman, Superman, Fantastic Four, The Avengers, Crisis on Infinite Earths, and Infinity Gauntlet. He has won numerous awards and was inducted into the Eisner Awards Hall of Fame in 2017. In 2019, he announced he was retiring from comics work due to health issues, including vision problems related to his diabetes (see "George Perez Announces Retirement").
In his Facebook post, Perez said he is arranging with his art agent to refund the money for sketches he can no longer complete. "And, since, despite only having one working eye, I can still sign my name, I hope to coordinate one last mass book signing to help make my passing a bit easier," he wrote. "I also hope that I will be able to make one last public appearance wherein I can be photographed with as many of my fans as possible, with the proviso that I get to hug each and every one of them. I just want to be able to say goodbye with smiles as well as tears."
He asked that friends, fans, and the media use his Facebook page as the primary channel of communication with him and his representatives.
"This is not a message I enjoyed writing, especially during the Holiday Season, but, oddly enough, I'm feeling the Christmas spirit more now than I have in many years," Perez concluded. "Maybe it's because it will likely be my last. Or maybe because I am enveloped in the loving arms of so many who love me as much as I love them. It's quite uplifting to be told that you've led a good life, that you've brought joy to so many lives and that you'll be leaving this world a better place because you were part of it. To paraphrase Lou Gehrig: 'Some people may think I got a bad break, but today, I feel like the luckiest man on the face of the Earth.'"