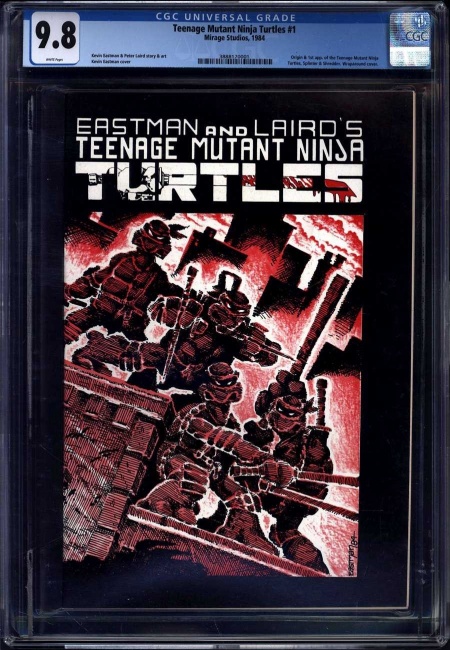 ComicConnect announced that they have sold a CGC 9.8 copy of
Teenage Mutant Ninja Turtles
#1 for $250,000 at auction.
This new sale breaks the previous record sale for this book of $245,000. The previous record was set in September at another ComicConnect auction for a CGC 9.8 copy of the book (see "Breaks Record at $245,000"). Prior to the September sale, ComicConnect also sold a another CGC 9.8 copy for $240,000 in August. This auction sales data shows that CGC 9.8 copies of Teenage Mutant Ninja Turtles #1 have essentially gained 4% in about a four month time frame.
"Three generations of fans have grown up with and absolutely love the turtles," said Vincent Zurzolo, COO and co-founder of ComicConnect. "While the $250,000 sale is impressive, I'm sure it will only be a short time before this record, too, is broken."
Zurzulo's prediction may come true very soon. ComicConnect's current auction also features another copy of Teenage Mutant Ninja Turtles #1 in a CGC 9.8 grade. The final bidding for this copy ends on December 14 at 8:15 PM EDT.
Click on Gallery below for full-size images!