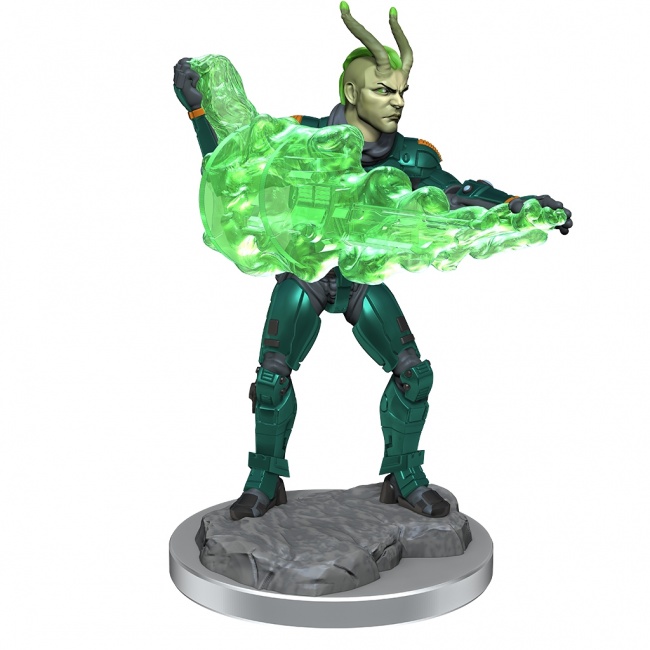 WizKids dropped new miniature packs for their
Pathfinder
and
Starfinder
Deep Cuts line, which are headed to retail in April 2022.
These new miniatures feature characters and monsters for use with Pathfinder RPG and Starfinder RPG. The miniatures come fully primed and ready-to-paint, and have deep cuts to make painting easier. They also come in visible packaging, so customers can see what they are buying.
This latest wave includes the following:
Starfinder Deep Cuts: Dragonkin (MSRP $8.99)
Starfinder Deep Cuts: Lashunta Technomancer Male (MSRP $4.99)
Pathfinder Deep Cuts: Serpentfolk (MSRP $8.99)
Pathfinder Deep Cuts: Cavern Troll (MSRP $14.99)
WizKids also recently revealed a Pathfinder Foam Replica: Life-Sized Kobold figure for release into retail stores (see "Defend Retail Treasures with 'Pathfinder' Kobolds").
Click on Gallery below for full-size images!