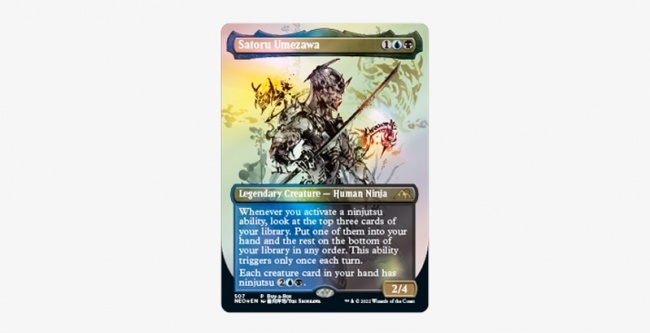 Wizards of the Coast unveiled the Buy-a-Box promo for
Kamigawa: Neon Dynasty
.
The foil Buy-a-Box promo is Satoru Umezawa, a legendary human ninja creature card. The card's text is as follows:
Sarou Umezawa (Casting Cost: 1UB)
Legendary Creature - Human Ninja
Whenever you activate a ninjutsu ability, look at the top three cards of your library. Put one of them into your hand and the rest on the bottom of your library in any order. This ability triggers only once each turn.
Each creature in your hand has ninjutsu 2UB. 2/4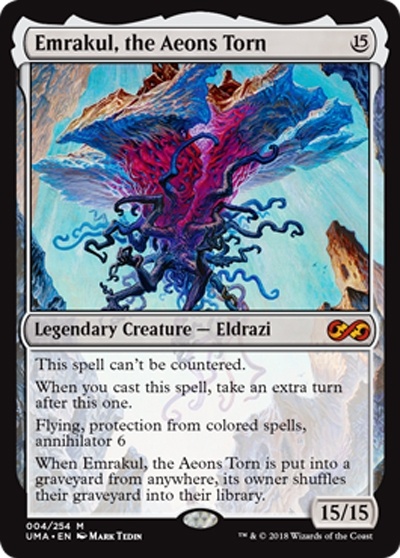 This card offers card draw as well as an expedient way of putting Emrakul, the Aeons Torn or Griselbrand into play in Modern matches. It will likely be a surefire hit with customers, and can be given with the purchase of a Set, Draft, or Collector Display or if they buy 6 Prerelease Packs.
Click on Gallery below for full-size images!