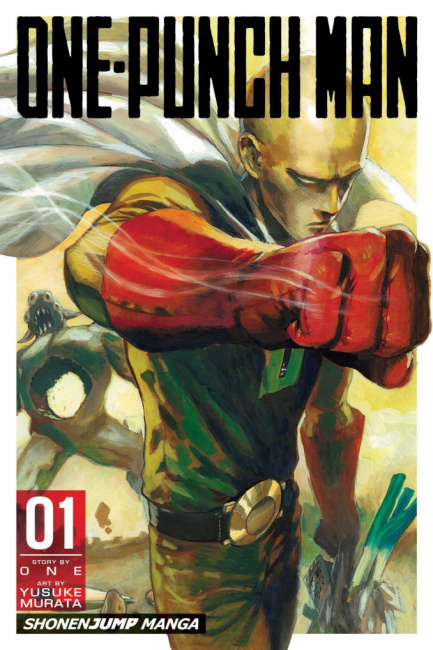 Some manga series make it onto the bestseller charts because they have 100 volumes, all of which have moderate sales, while others have only a handful of volumes that sell like gangbusters. To help retailers decide which series to carry, we looked at manga sales across channels for the Fall season (September-December) and calculated which manga franchises had the highest sales per volume. This chart of top manga franchises ranked by dollars per SKU for the period is the result.
Many of these titles also appear on our chart of the Top 10 Manga Franchises for Fall 2021 (see "
Top Manga Franchises – Fall 2021
"), but some older series that make that chart due to the cumulative weight of many volumes, do not. This is most notable in the case of
My Hero Academia,
a blockbuster hit that has numerous spinoffs, so the number of volumes dilutes the total sales (although it should be noted that the main series tends to sell better than the spinoffs). On the other hand,
Fist of the North Star, Wotakoi,
and
Akira
have fewer volumes but a higher price per volume and strong sales. Hopefully, retailers will find this chart useful as one more tool to help with decisions on which titles to stock.
ICv2's Most Efficient Manga Franchises (Dollars/SKU) – Fall 2021

Rank

Franchise

Publisher

1

One-Punch Man

VIZ Media

2

Demon Slayer: Kimetsu no Yaiba

VIZ Media

3

Chainsaw Man

VIZ Media

4

Junji Ito Horror

Vertical/VIZ Media

5

Wotakoi

Kodansha Comics

6

Jujutsu Kaisen

VIZ Media

7

Toilet-Bound Hanako-Kun

Yen Press

8

Akira

Kodansha Comics

9

Fist of the North Star

VIZ Media

10

Berserk

Dark Horse Comics
Click here for more great Manga Week features!