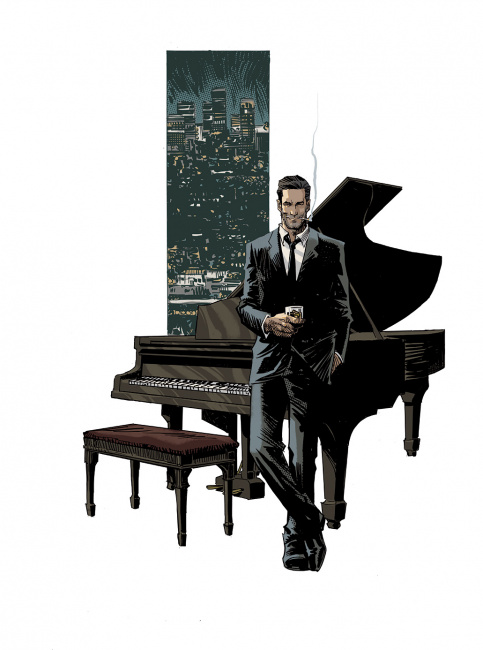 Independent comics publisher Mad Cave Studios has announced that it is expanding its business model by adding creator-owned projects to its line and is open to submissions.
The move to publish creator-owned comics is a change for Mad Cave, whose business model to date has been to originate the concepts for its comics and then seek out creators to work on them, with Mad Cave retaining the rights. "We were taking all the risk," Mad Cave CEO and Chief Creative Officer Mark London told ICv2. "As a new publisher, we wanted to call our own shots."
"We decided to add creator-owned work projects because we saw that folks really wanted to work with us," London said. "We had to offer the option. It's also part of growing as a publisher, to open the doors for bigger things."
"Mad Cave will continue to do non-creator-owned comics," he added, "but will also venture into creator owned work and licensed work."
In conjunction with the news, the publisher announced its first creator-owned graphic novel, John Tiffany, by writer Stephen Desberg and artist Dan Panosian.
First published in France, John Tiffany is a crime thriller about a hard-boiled bounty hunter who discovers he has been betrayed by someone close to him. "If you like James Bond or films like The Professional and Ronin – you're really going to enjoy this series. Murder, intrigue, politics and sex… It's an adult adventure," Panosian said in a statement released with the announcement.
Creators can submit their work for consideration through the portal on their website. Submitted titles should correspond to Mad Cave's brands Mad Cave and Maverick. The Mad Cave line of Teen+ and Mature comics focuses on horror, sci-fi, action-adventure, crime, noir, fantasy, and other escapist genres. Maverick, their young adult imprint, focuses on graphic novels across a wide variety of genres that share a common theme of learning to accept oneself unapologetically.
Mad Cave was founded in 2014; the publisher recently signed a book distribution deal with Simon & Schuster (see "Mad Cave Studios Moves to Simon & Schuster").
Click Gallery for John Tiffany art!