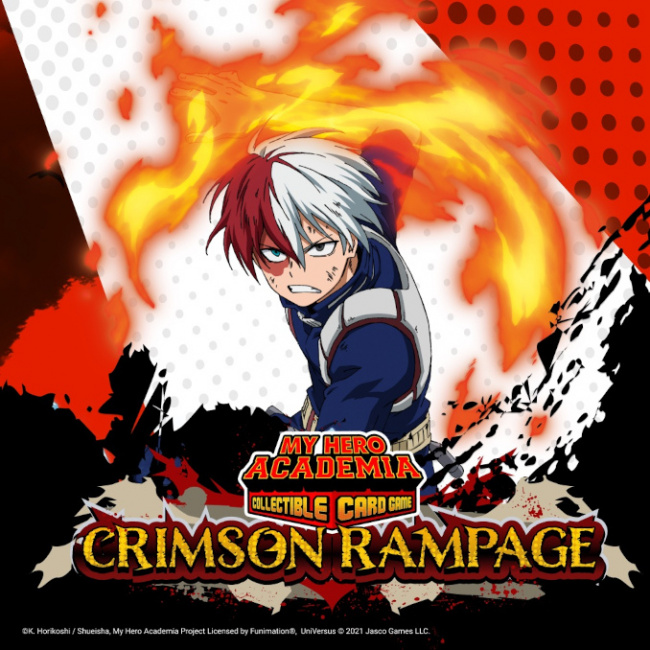 Sponsored
. The
My Hero Academia CCG
brings forth its second core set,
Crimson Rampage
! Available May 6th,
Crimson Rampage
introduces the Hero Killer, Stain! Utilize the heroes in training of Class 1-A as they confront this vigilante roaming the alleys.
The first base set of the
MHA CCG
introduced the XR rarity, allowing every card in the set to come in foil, with some cosmetic changes to select cards. This trend continues with
Crimson Rampage
, allowing players and collectors a massive amount of depth to enrich their collections. Sitting at the pinnacle of every collection being the XSRs, the Extra Rare variants of Secret Rares that have kanji text on them. There is no better time to get into the game as this set looks to replicate the amazing collectability and gameplay of the first set.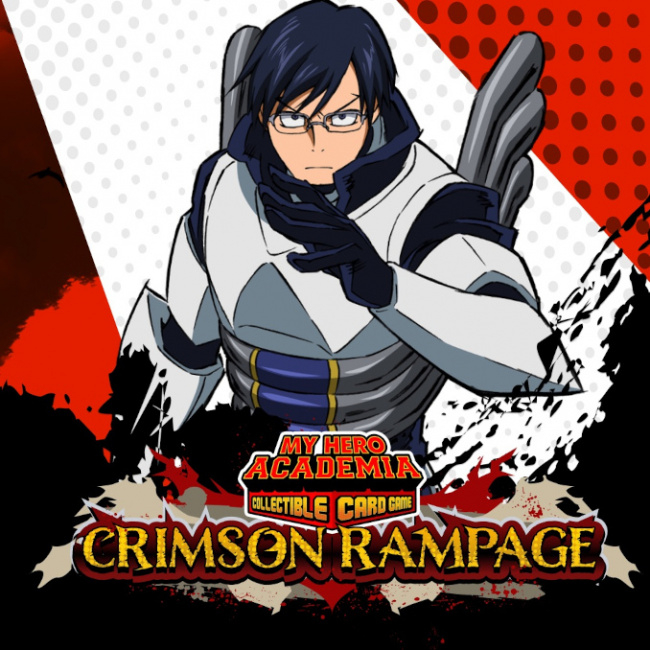 Legendary Wolf Games
has positioned itself as the #1 place to fulfill any and all high end collector and player needs with a focus on 1st Edition, highly sought after cards. There is no better place to pick up cards, get your game on and jump into the
My Hero Academia Card Game
.