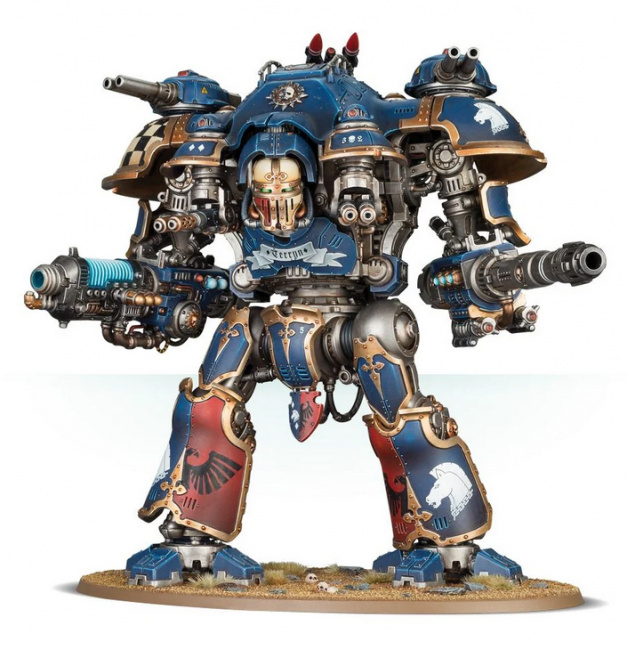 Games Workshop unleashed five
Warhammer 40,000
model kits, featuring Imperial Knights and Chaos Knights, which will release on May 15, 2022.
Back in March, GW unveiled two new codices and the Chaos Knights Army Set (see "New 'Knights' Codexes"). These new model kits expand upon these two releases by adding five knight kits to the mix. There are three single model kits in this wave: Knight Valiant, Knight Castellan, and Knight Tyrant. The Knight Valiant and Knight Castellan are Imperial Knights and the Knight Tyrant is a Chaos Knight model. Each set comes with enough components to construct its respective model and will retail for $170.
The Armiger Helverins and Armiger Warglaives each feature two Imperial Knights' models. The Armiger Helverins are smaller, faster walkers that have autocannons. Armiger Warglaives are similar, except they come with a thermal spear and chain-cleaver. Each kit retails for $85.
Click on Gallery below for full-size images!