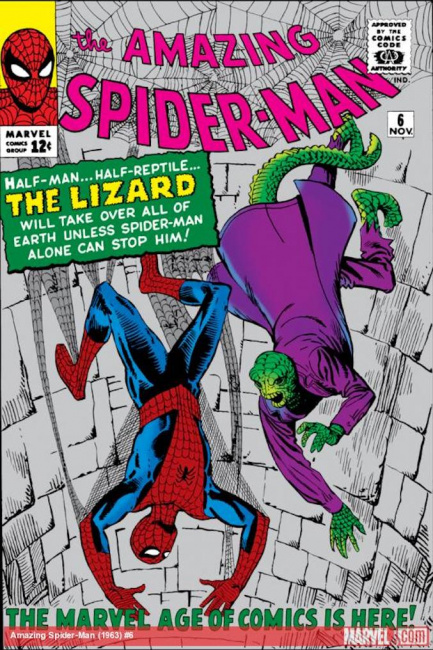 Two thieves broke into the Niagara Falls, Ontario (Canada), comic shop Freakshow Comics on the night of Monday, May 2, and stole an estimated $20,000 worth of comics in less than a minute.
Footage from the store's security camera, posted on the
Freakshow Comics Facebook
page, shows two people, both wearing hoodies, kick in the front door and go straight to a display case, where they grabbed the comics, stuffing some in a shortbox, and ran out.
Despite local news stories and appeals on social media, none of the comics have been found, according to the store's Facebook.
Here's a list of the stolen comics:
Amazing Spider-Man #6 - 4.5 - 1063533001 - signed by Stan Lee
Amazing Spider-Man #800 - 9.8 - 1411717002 - signed by Stuart Immonen
Amazing Spider-Man #76 - 8.5 - 1091455003
Amazing Spider-Man #175 - 9.4 - 0780959010
Batman #24 (1944) - 4.0 - 2012718001
Star Wars: The High Republic #1 - 9.8 - #3933157004
Superman #146 - 3.0 - #3883993025
Venom #3 - 9.8 - #2120499021
X-Men #9 - 3.5 - #3783821007
Batman #189 - 4.0 - #2130349010
X-Men #10 - 8.0 - 3883993019
Green Lantern #16 - 3.5 - 3883993022
Showcase #35 - 3.5 - 3883993024
Fantastic Four #55 - 4.5 - 388399308
Star Wars #5 - 8.5 - 3933157025
Star Wars #2 - 7.5 - 3933157024
X-Men #139 - 9.0 - 3933157021
X-Men #133 - 8.0 - 3933157020
X-Men #130 - 8.5 - 3933157019
X-Men #97 - 6.5 - 3933157018
X-Men #129 - 5.0 - 3783820024
Horrific #9 - 2.5 - 2012411001
Witches Tales #24 - 3.0 - 1998865006
Avengers #60 - 3.5 - 2120500002
Avengers #59 - 6.5 - 2130349017
Avengers #54 - 5.0 - 2130349008
Avengers #36 - 4.0 - 2120500007
Avengers #20 - 4.0 - 2120500008
Avengers #19 - 3.5 - 0296647021
Avengers #7 - 3.5 - 2130349007
Batman #313 - 3.5 - 3815998011
Detective Comics #475 - 3.5 - 3883992010
Sea Devils #13 - 8.5 - 3783821017
Blue Beetle #5 - 7.0 - 3783821021
Hawkman #5 - 7.5 - 381600004
Suicide Squad #1 (CPV) - 8.5 - 3783820019
Flash #109 - 3.0 - 3816000003
Booster Gold #1 - 8.5 - 3741228022
Tales to Astonish #92 - 2.5 - 2130349004
Superman #4 (1987) - 9.4 - 3741228023
Aquaman #45 - 3.5 - 2120500009
New Teen Titans #2 - 3.0 - 3883992013
Green Lantern #9 - 4.0 - 3843336024
Green Lantern #13 - 4.5 - 3783821022
Green Lantern #6 - 1.8 - 3843336022
Captain America #14 (2006) - 9.8 - 3883992015
Captain America #6 Variant (2005) - 9.4 - 3741228025
Captain America #6 (2005) - 9.4 - 3741228024
Justice League #1 (2011) - 9.0 - 1058525001
Tales of the Teen Titans #44 - 8.0 - 3783820020
Batman #89 Variant (2020) - 9.4 - 2130348001
Fantastic Four #41 - 4.5 (Qualified) - 3843336008
Tales of Evil #1 - 9.4 - 3944251006
Phantom Starkiller #1 - 9.8 - 3850495002
Star Wars #7 JTC Variant - 9.6 - (waiting for CGC #) - signed by John Tyler Christopher