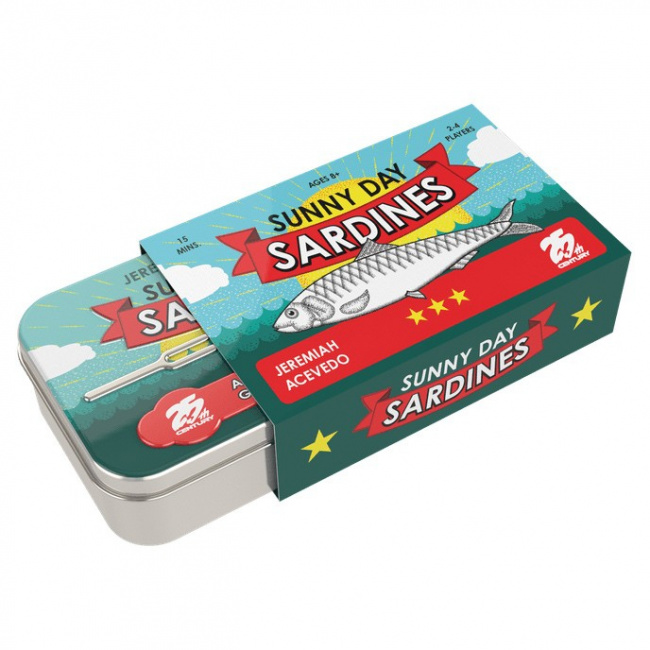 25th Century Games revealed
Sunny Day Sardines
, a new pocket game, for release into retail on June 1, 2022.
In this game, players are employees at the Sunny Day Sardines cannery who are competing to become Employee of the Month. On a their turn, a player can either collect two fish from the market or turn in fish they've already collected to complete face-up order cards. The players will take turns until the last order card is displayed and the round ends. The goal of the game is to be the player that has the most points from collecting the order cards.
This game is for two to four players, ages 8 and up, and plays in 15 minutes. It will retail for $12.99.
25th Century Games will also release Cryptid Cafe, a new order and delivery game by Squatchy Games, into retail (see "'Cryptid Cafe' into Retail").