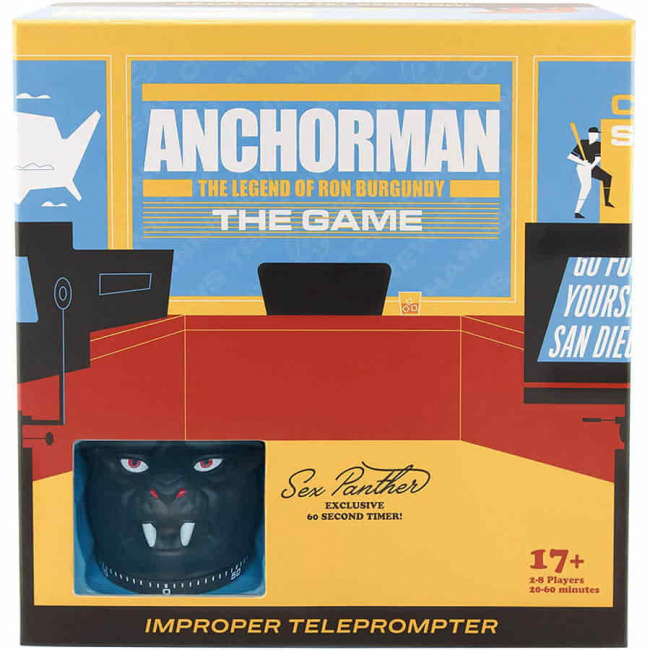 Barry & Jason's Games and Entertainment will release
Anchorman: The Game - Improper Teleprompter
, a new party game, into retail in July 2022.
Ron Burgundy can read about anything off a teleprompter with a straight face, and this game puts players up to that challenge. The goal of the game is for players to read the news without losing their cool, but that won't be that easy because other news anchors are feeding the teleprompter stories in attempt to sabotage the news. Players can take on the roles of characters from the classic movie (see "Both HD Formats Are Here to Stay") such as Ron Burgundy, Veronica Corningstone, Champ Kind, Brick Tamland, Wes Mantooth, Frank Vitchard, Brian Fantana, or Dorothy Mantooth.
The game box comes with 600 magnetic words and phrases, 8 player cards, and a Sex Panther timer. It is for two to eight players, ages 17 and up, and plays in 10-60 minutes.