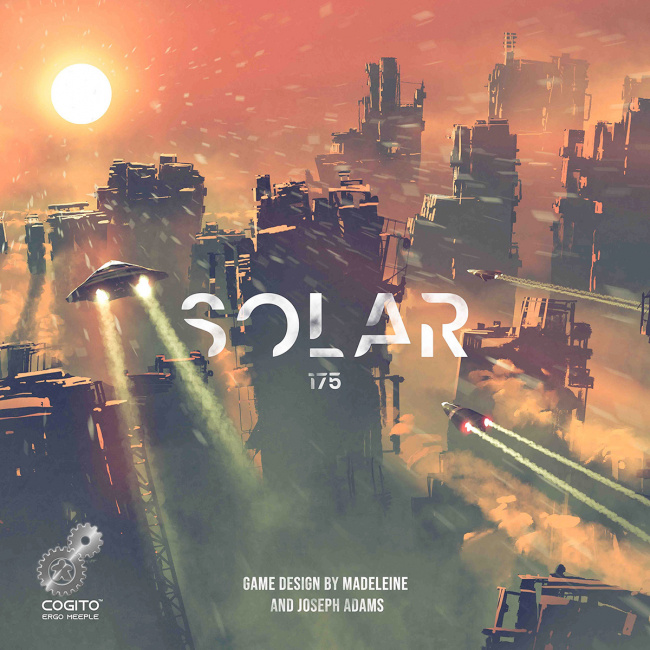 Cogito Ergo Meeple has announced
Solar 175
, a game combining elements of Euro-style and legacy-style games set to release in Q1 2023.
Solar 175 is set in a dystopic sci-fi future where a corrupt government called the United Federation of the Solar System has been given control of all of humanity's resources following a devastating war. Now, as the leaders of competing corporations, the players seek to increase their wealth and power by ruthlessly expanding their influence throughout the Solar System, mining and managing resources, and manipulating the political parties of the United Federation's government.
Mechanically, the game features bag-building, area control, and worker placement elements. Players use their resources to explore the Solar System, compete for control of various areas, and expand their holdings to increase their capabilities. Advantages can be earned by investing in "megastructure projects" and by using lobbyists to affect the outcome of elections. The game also features a legacy element, designed to add and improve components during play rather than to destroy or eliminate them over the course of the campaign. Once the campaign is complete, the game remains fully replayable and can continue to expand and evolve.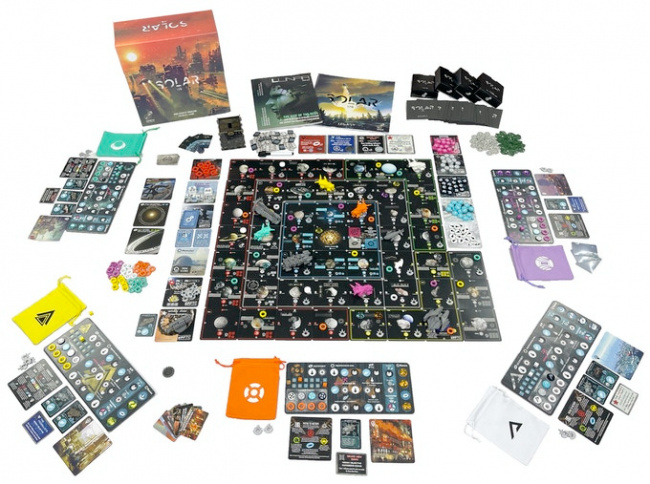 Solar 175
comes with 4 double-layer player boards, 4 cloth bags, 1 worldbuilding booklet, 9 plastic spacecraft models, 89 square cards, 49 mini cards, 317 tokens, 8 cubes, 1 dry erase marker, a 3D ballot box, and over 100 unlockable components packed in 4 boxes and 20 envelopes. The game can be played solo or up to five players. Each game takes an hour or two to play. MSRP is $99.99.
The game was created by Madeline and Joseph Adams, the designers of Philosophia: Dare to be Wise and Philosophia: Floating World. Funding for production was raised through a Kickstarter campaign in March which raised £176,748 (about $222,195) from 2,079 backers (an average of £85.02 or about $106.88 per backer). Fulfillment is planned for April 2023, with release into the trade to follow.