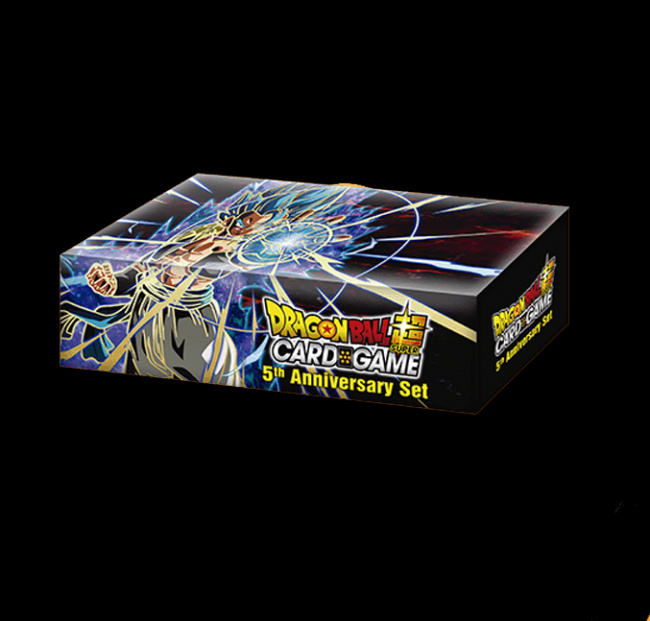 Bandai will release
Dragon Ball Super Card: 5th Anniversary Set
into U.S. retail on October 2022.
This new anniversary card set features 18 new cards that collectors receive two copies of each in the set. These 18 new cards come in silver card types as well. The box also come with 2 5th Anniversary Booster Packs, which have 12 cards each, and a SCR Pack that contains one card. The SCR packs will contain Alternate Art versions of Secret Rares from other sets. This box comes with a Revision Set of 35 errata cards, a set of 66 card sleeves (one of four types included randomly), and a Gold Stamp storage box.
Bandai also recently revealed Dragon Ball Super TCG: Ultimate Squad, a new booster set (see "'Dragon Ball Super TCG' Booster Set").