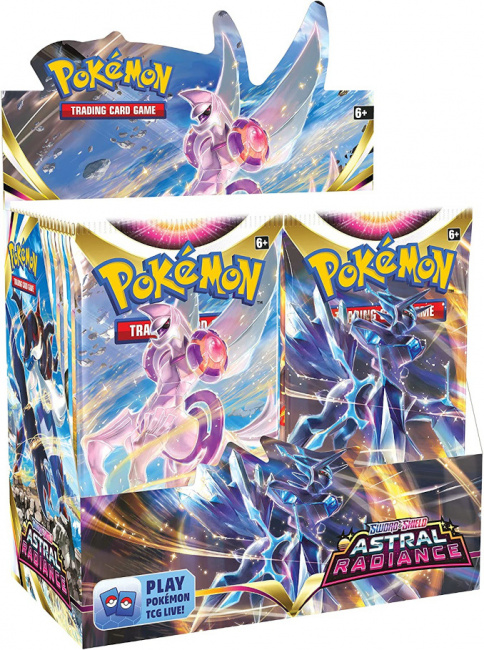 Sponsored
. Start a new journey with everything the
Pokémon TCG: Sword & Shield – Astral Radiance
expansion has to offer! Leverage the incredible power of Pokémon VSTAR and overwhelm opponents with the debut of Radiant Pokémon.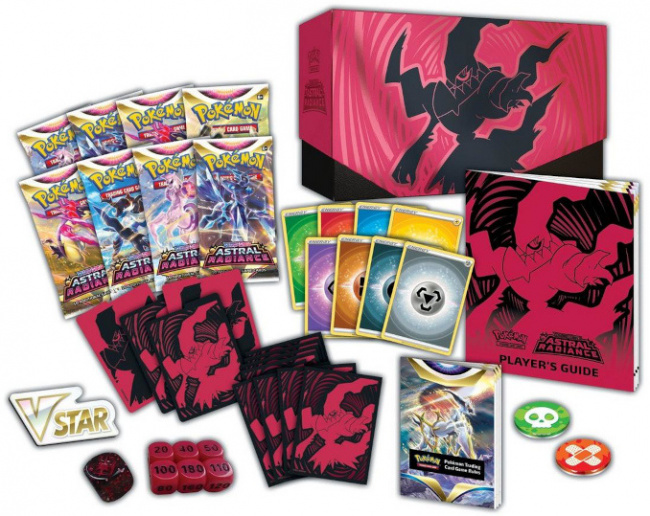 Travel back to a land of myths, legends, and wilderness as Origin Forme Dialga VSTAR and Origin Forme Palkia VSTAR shape the fabric of time and space in the radiant new expansion! With
Astral Radiance
bringing Hisuian Pokémon into the Trading Card Game for the first time, new versions of your favorite Pokémon are here to bring their new type to the game. Hisuian Typhlosion VSTAR is now Psychic type instead of Fire type and has a VSTAR Power that instantly Knocks Out the active Pokémon if it has exactly 4 damage counters on it. Hisuian Samurott VSTAR is now Darkness type instead of Water type and features the Merciless Blade attack that does 220 damage if the active Pokémon has any damage counters on it.
If you're looking to pack a stellar punch and show off a Radiant glow, then pick up the
Pokémon TCG: Sword & Shield – Astral Radiance
expansion. Now available in stores!