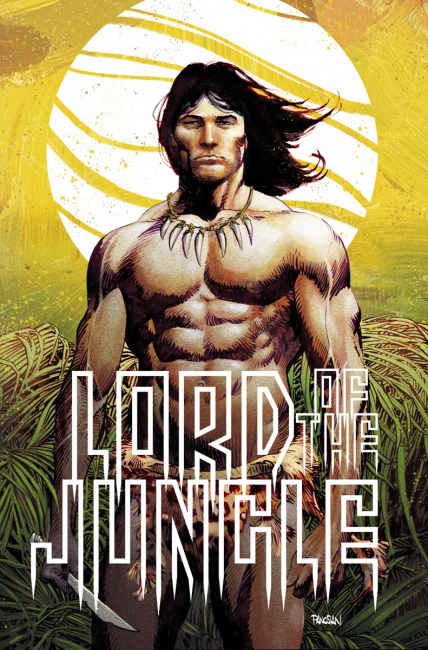 Dynamite Entertainment announced
Lord of the Jungle
#1, a new comic book series, for release into retail on November 2022.
This new book features a new rendition of Edgar Rice Burroughs' famed jungle character, Tarzan, which will be penned Dan Jurgens, of DC Comics fame. Jurgens has written stories for several iconic comic book characters, such as Superman, Batman, Captain America, Spider-man, and others, but this is the first time he has tackled Tarzan.
"There are a handful of fictional characters who are instantly recognizable in a wide array of countries, to people of all ages. Tarzan is one of those characters, and it's an honor to be writing his latest stories," said Jurgens about the new series. "Tarzan's creator, Edgar Rice Burroughs created one of the all time greats and gave those of us who came later a deep and rich legacy from which to work. We look forward to exploring of Tarzan's hidden past that might put him in something of a new light. We hope you'll join us for the ride and have as much fun as we are."
The series will trace jungle hero's entire life in flashbacks, from birth to adulthood, as an older Tarzan reflects the changing world around him. The artwork for this book will be provided by Benito Gallego, and the series will feature covers by Gary Frank, Lee Weeks, Dan Panosian, and Josh Burns.
Recently, Dark Horse Comics also published a hardcover collection of Tarzan of the Apes (see "'Tarzan' Comics").
Click on Gallery below for full-size images!