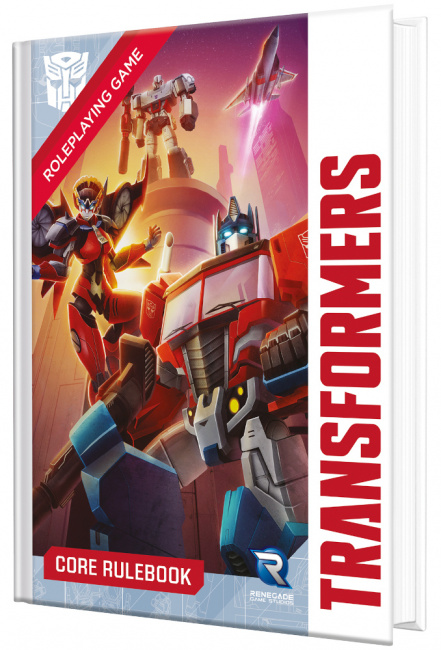 Sponsored
. In the
Transformers Roleplaying Game
,
players will create their own Autobot character and battle to destroy the evil forces of the Decepticons. The core book leads fans to tell their own stories of defending Earth against Megatron's plans of attack, searching for elusive stores of Energon, protecting innocent humans and Cybertronians, and more.
Releasing in September 2022, this book contains everything needed to create unique Transformers characters and storylines.
Hardcover book includes:
Complete rules for players and Game Masters focused on fun storytelling and epic combat.
Character creation tools, weapons, equipment, vehicles and villain dossiers.
Combat and exploration information, details of secret bases and special equipment, and tools to get your campaign started.
An introductory adventure for 1st level characters that is ready to play with your new character.
The Transformers Roleplaying Game Core Rulebook, Character Journal, Dice and Dice Bag will ship together in late August for a September release date. The Beacon of Hope Adventure & GM's Screen will release later this year. Distribution available through Renegade Authorized Distributors.

Click on Gallery below for full-sized images.