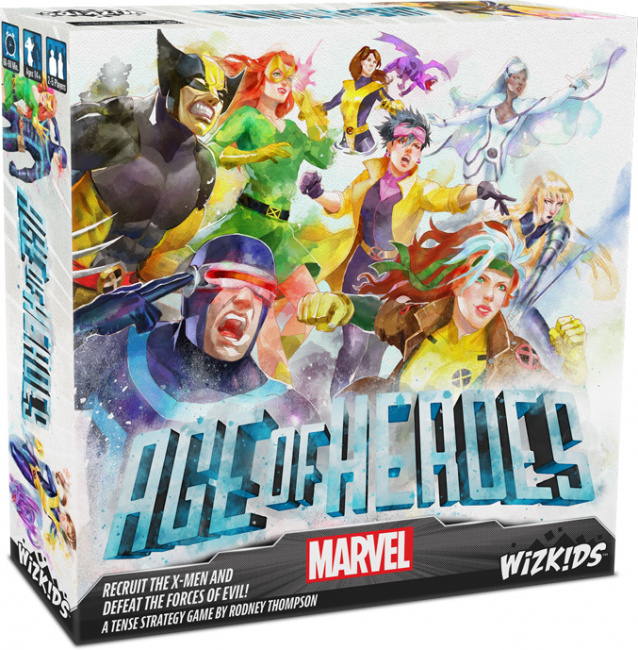 Marvel: Age of Heroes (Board Game)
Publisher: WizKids
Release Date: March 2023
MSRP: $74.99
Designer: Rodney Thompson
Players: 2-5
Play Time: 60-90 minutes
Ages: 14 and up

Publisher Description. Marvel: Age of Heroes is an epic strategy game in which each player commands a duo of X-Men who are dispatched to defeat villains and complete objectives. Your team will collect resources and power-ups before embarking on dangerous missions in one of the three uniquely challenging scenarios included in the game.

Click Gallery below for full-size images!