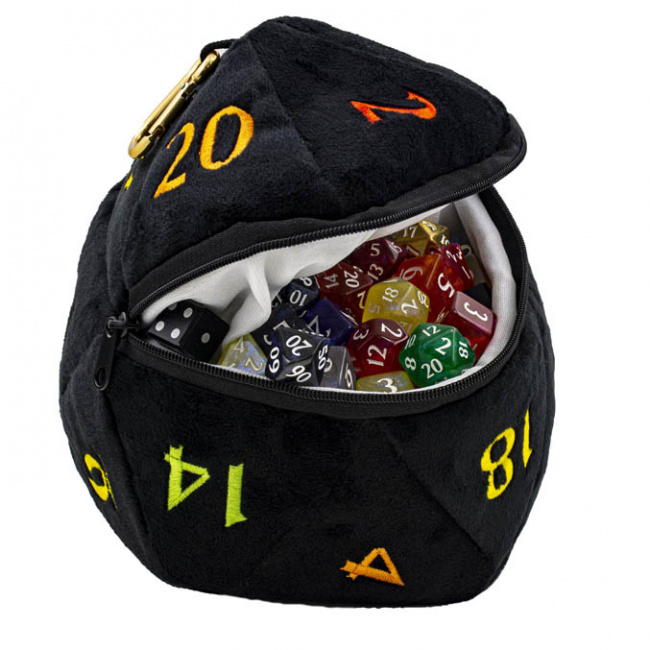 Ultra PRO revealed three plush new dice bags for release into retail.
Earlier in 2022, Ultra PRO released a Hot Pink D20 Plush Dice Bag (see "'Hot Pink D20 Plush Dice Bag'"). They will follow it up with a Hot Pink D20 Jumbo Plush Dice Bag, which is about 10 inches in diameter and has a reinforced felt backing to help it maintain its shape. This dice bag will hit stores in Q4 2022.
Ultra PRO will also release a two Rainbow D20 Plush Dice Bags, one as a standard 50-dice capacity version and one as a Jumbo version. The dice will be made of soft black fabric and feature the numbers stitched on in rainbow colors. The Rainbow dice will come out in Q2 2023.
Click on Gallery below for full-size images!