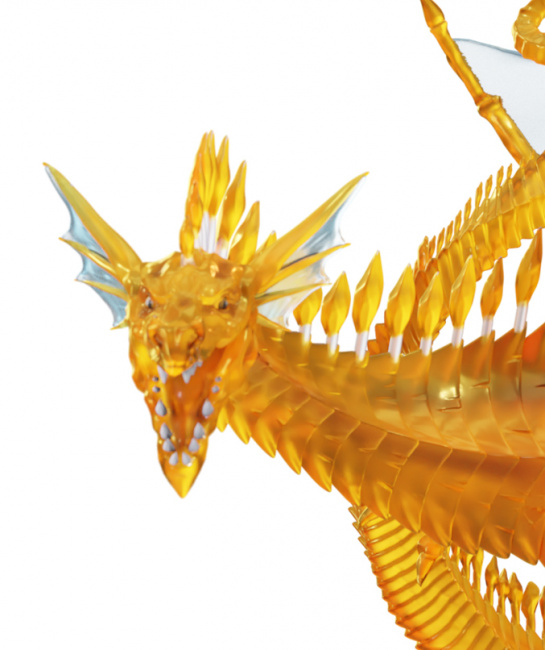 WizKids will release
D&D Icons of the Realms: Adult Topaz Dragon
, a new premium figure, into retail in March 2023.
This translucent sculpt showcases the Topaz Dragon in all its glory. These dragons harness the necrotic energy of the Negative Plane, thus giving them a nature predisposed toward decay and despair. Their connection with mortal death and decomposition tends to give these dragons an all gloom and doom attitude, demeanor-wise. This figure stands 11 inches tall and features a fully translucent body and wings with finely painted details.
It will retail for $99.99.
WizKids will also release a new wave of monster packs for the D&D Nolzur's Marvelous Miniatures line into retail (see "Monster Packs are Headed to Retail").
Click on Gallery below for full-size images!