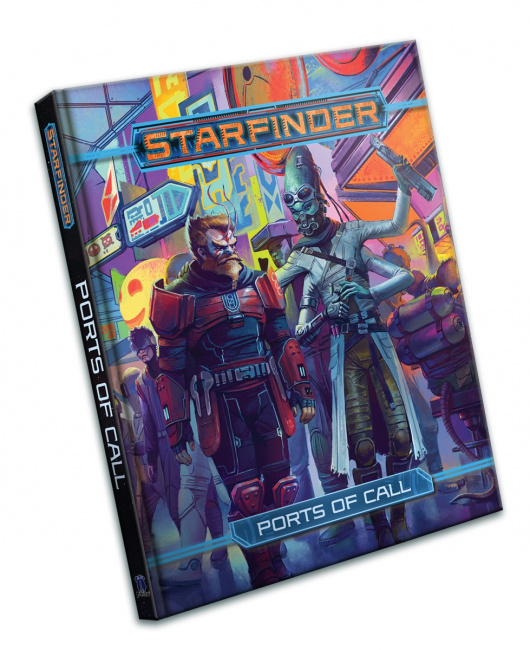 Paizo, Inc. announced
Starfinder RPG: Ports of Call
, a new rulebook, up for preorder in May 2023.
This new hardcover rulebook follows up on the galaxy-wide Drift Crisis, which opened new worlds for starfarers to explore. Ports of Call details 10 spaceports and settlements, including Drifter's End on Absalom Station, Izadamar in the Scoured Stars, and the theme-park planet of Golarion World. The new location information features area maps, regional overviews and customs, local character options, adventure hooks, and a poster-sized map of the Starfinder galaxy. The book also adds four new player character species, new NPCs, starship options, and expanded downtime rules.
It will retail for $46.99.
Paizo, Inc. will also release Starfinder Adventure Path: Dead Suns, a six-adventure hardcover compilation (see "'Starfinder Adventure Path: Dead Suns'").