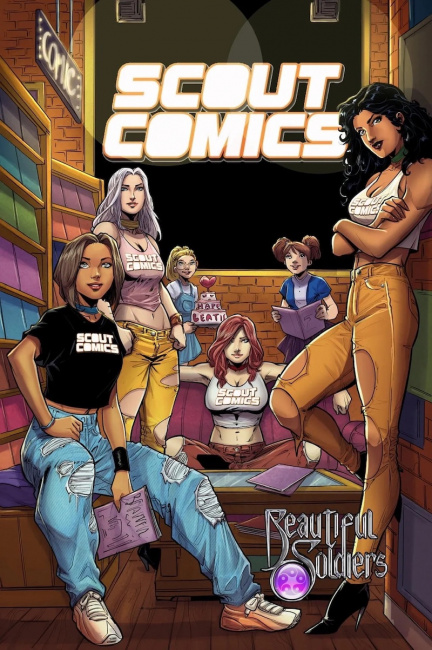 Lashawn Colvin, the former owner of Comics & Geeks in Montgomery, Alabama, died on October 3 at the age of 37.
Born into a military family in Fort Hood, Texas, in 1985, Colvin traveled throughout the U.S. and Europe as a young child, but her family settled in Montgomery, Alabama when she was five years old. In an article in the Montgomery Advertiser, Shannon Heupel writes that Colvin was a big fan of anime, especially Sailor Moon, and she started out drawing the characters from that show when she was about 11.
Colvin spent nine years developing her own comic, Beautiful Soldiers, and in July 2022, she signed a publishing and film development deal for the series with Scout Comics.
She opened Comics & Geeks on October 31, 2020, as a retail store, cafe, and gaming lounge. The business closed down in July 2022, and at the time, Colvin told the Advertiser that her current store required too big an investment to bring the smoothie bar up to code and that she was looking for another location.
In addition to being a creator and retailer, Colvin was active in the local comics community: She was the Editor in Chief for Short Fuse Media Group's "Red Band" comics label from 2014 to 2019, and she tabled at the local Gump City Comic Con. This year, she was on the board of directors of Urban Nerd Con, a local event that spotlighted Black creators and entertainers.
"I know the struggles of trying to get seen," Colvin told the Advertiser when her store was about to open. "It's very important for my store to represent the community, where we try to help each other get ourselves out there." And even when it was about to close, she remained upbeat.
"My experience has been good in comics," she said. "Everyone has been supportive and wanted me to succeed."