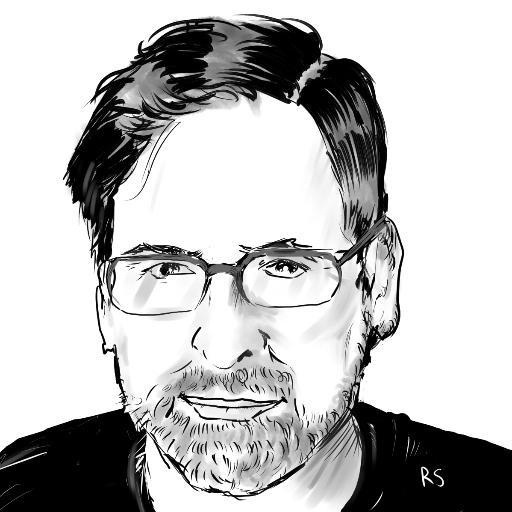 Z2 Comics, which has risen to become a presence in the industry with its music-oriented graphic novels, unique distribution strategy and direct-to-consumer sales focus, today announced a major leadership shakeup. Josh Frankel, co-founder and CEO, has left the company, the three remaining co-founders have taken new titles, and two other members of the company were promoted to the executive team.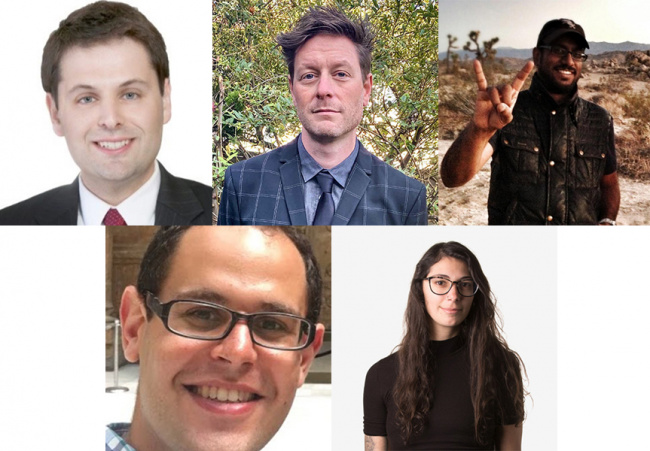 Cofounder Sridhar Reddy remains publisher. Kevin Meek, who previously held the titles of CFO and General Counsel, moves up to CEO. Former Vice President Josh Bernstein is now the company's President. In addition, Aleksey Zelenberg, who had worked at Z2 as a data scientist, was named Chief Technology Officer, and Director of Production Courtney Menard will assume the role of Creative Director.
News of Frankel's departure began spreading at New York Comic Con last weekend, leading the company to step up its announcement to clarify the situation for the industry. According to Z2, Frankel resigned his position and will be moving on to other ventures.
Frankel, Bernstein and Reddy first came together to form a comics company in 2015, but the current iteration known as Z2 launched in 2019. Meek joined as CFO and counsel, helping the company negotiate for IP rights with the musical acts.Since 2020, Z2 Comics has grown from three employees to approximately 30.
Over the last few years, Z2 has announced partnerships with Gorillaz, "Weird" Al Yankovic, Elvis Presley, Ice-T, Tori Amos, with more on the way, according to the company. The company uses a data-driven approach to identify acts with strong followings across all musical genres, then recruits top comics creators to produce the works (see "ICv2 Interview: Z2 Comics Founders Josh Frankel and Sridhar Reddy"). Z2 graphic novels inspired by the Grateful Dead, Machine Gun Kelly, Charlie Parker, Cheech and Chong, Anthrax, the Doors, and many others are sold in the trade book channel, at live events, through musicians' websites and social media, direct to consumer on the Z2 website, and in the direct market.
I interviewed the Z2 executive team last November on the company strategy. At that time, Frankel remarked that, "One of the things that sets us apart from other companies is that we built a really robust digital marketing apparatus that we're still using to this day, which allows us to punch above our weight class. We've learned to specialize, and the beauty of the apparatus is that it will allows us to diversify from music into other areas that we think will do well."
The new executive team waxed enthusiastic about the change in the official announcement.
"We've built an amazing core of expertise and talent in the company," Reddy said in a statement accompanying the announcement. "We've only scratched the surface of our full potential."
"I am incredibly grateful to be chosen to helm our dynamic and diverse team of talented professionals as we enter our next phase of innovation and growth," Meek said.
"The next few months of A-list announcements, key industry partnerships, and these much-deserved internal promotions are what really excites me about Z2's incredibly bright future," said Bernstein.
Last weekend, Z2 Comics exhibited at New York Comic Con, hosting signings and panels featuring collaborators Todd McFarlane, DMC, Czarface, Chuck D, Ice-T, and Coco.
Z2 also collaborated with Fandom to host the latter's official party, featuring live performances from Ice-T, Czarface, and Kool Keith, with appearances from the casts of Teen Wolf and Law & Order SVU.
The opinions expressed in this column are solely those of the writer(s), and do not necessarily reflect the views of the editorial staff of ICv2.com.
Rob Salkowitz (@robsalk) is the author of Comic-Con and the Business of Pop Culture.