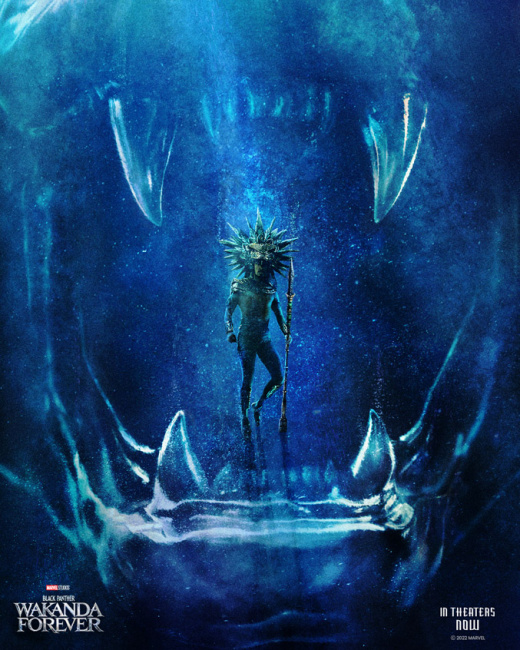 Confessions of a Comic Book Guy is a weekly column by Steve Bennett of Super-Fly Comics and Games in Yellow Springs, Ohio. This week, Bennett talks Black Panther: Wakanda Forever, Disney's Strange World, and Moon Girl and Devil Dinosaur.
Even with COVID cases being at an all-time low locally, I still don't get out to the movies as often as I'd like. However, I finally did get to see Black Panther: Wakanda Forever the weekend after Thanksgiving. Due to the passing of actor Chadwick Boseman, it's by necessity this Black Panther movie that does without a Black Panther for much of its running time and compensates for his absence by inserting far too many characters, plots, and sub-plots into its 2-hour 41 minute running time.
In spite of all of this overcrowding, the film still has to introduce a major new character, and in a less-than-ideal situation, Mexican actor Tenoch Huerta does a stellar job as Namor. Naturally, there was some online resistance to the idea of changing the Greco-Roman Namor and Atlantis to the more Mayan K'uk'ulkan and Taloka. But for me the only thing that matters is whether the changes make Namor a more interesting character; and as far as I'm concerned, they do. He's also a lot more visually appealing. You really have to admire the inventive way the MCU has found to over-accessorize a nearly naked man.
I'm not what you'd call a big fan of movies with a director's cut, it's been my experience that longer isn't necessarily better. But, supposedly there's a version of Black Panther: Wakanda Forever that is a nearly five-hour cut. I wouldn't mind seeing that on Disney+ if it means I'll be seeing more scenes of Martin Freeman as Agent Ross and Winston Duke as Lord M'Baku.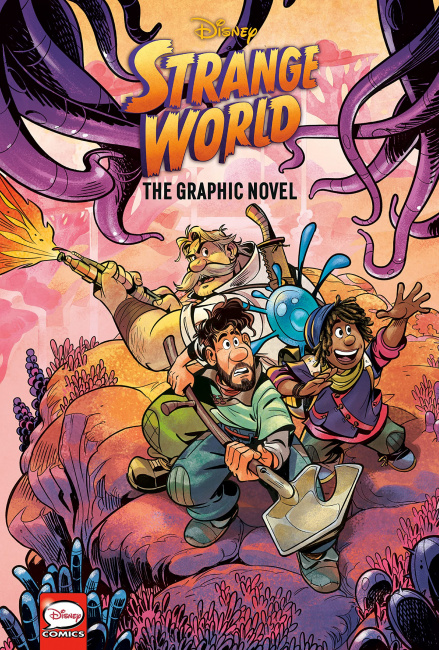 And, as much as I had originally wanted to see Disney/Pixar's
Strange World
in a theater because it looks visually stunning and was another attempt by Disney to do something in the pulp science fiction genre, like
Atlantis: The Lost Empire
and
Treasure Planet
. However, instead, I think I'm going to wait until it streams on Disney+. There's been no official announcement as to when that's going to happen, but most likely it will be before Christmas given that thanks to its "moderate reviews, lackluster audience reception, and minimal buzz" it's set
to lose $100 million in its theatrical run
.
I'd also like to blame its failure on a remarkable lack of marketing. I was pleased when I discovered that, like a lot of recent Disney/Pixar productions, Strange World had a graphic novel. Unfortunately, I went to Amazon I discovered that Disney Strange World: The Graphic Novel wasn't set for release until February 14, 2023, which to me seems kind of late for scheduling a media tie-in.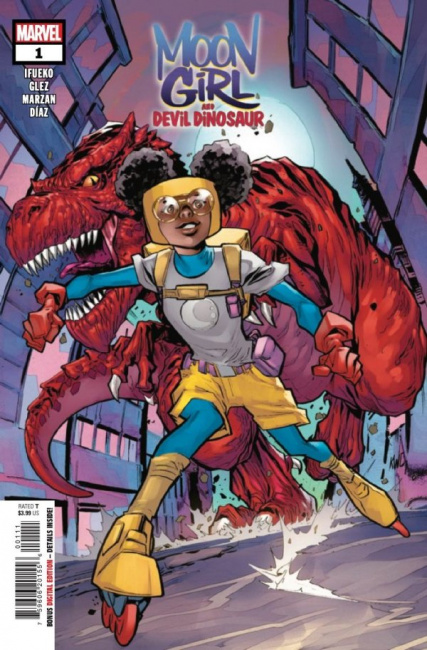 And finally, the comic I'm looking forward to most this week is
Moon Girl and Devil Dinosaur
#1 by Jordan Ifueko & Alba Glez. From the plot synopsis and preview pages provided it looks like Marvel is trying to make this new series more fun and kid-friendly. In other words, more in keeping with the Disney animated series
Moon Girl and Devil Dinosaur
which is set to debut on the Disney Channel on February 10, 2023.
The opinions expressed in this column are solely those of the writer, and do not necessarily reflect the views of the editorial staff of ICv2.com.