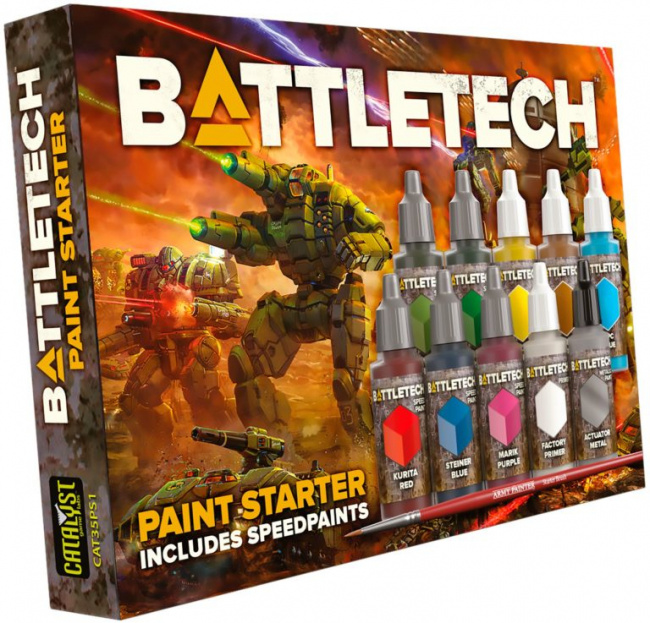 Catalyst Game Labs and The Army Painter unveiled
BattleTech Paint Starter
, a new paint kit, for release into retail in Q2 2023.
The new kit comes with a selection of The Army Painter's speedpaints, that allow players to apply colors quickly to their 'Mechs. The colors fit into a color scheme for House 'Mechs, but the paints can also accommodate House 'Mechs as well. The kit includes a brush-on primer, 5 speedpaints, a metallic paint, 3 standard Warpaints, and a starter brush.
It will retail for $44.99.
Catalyst Game Labs also announced the Mecenaries Kickstarter, for the BattleTech miniatures game, which will launch via live-stream at AdeptiCon 2023 (see "'BattleTech' 'Mercenaries' Kickstarter").