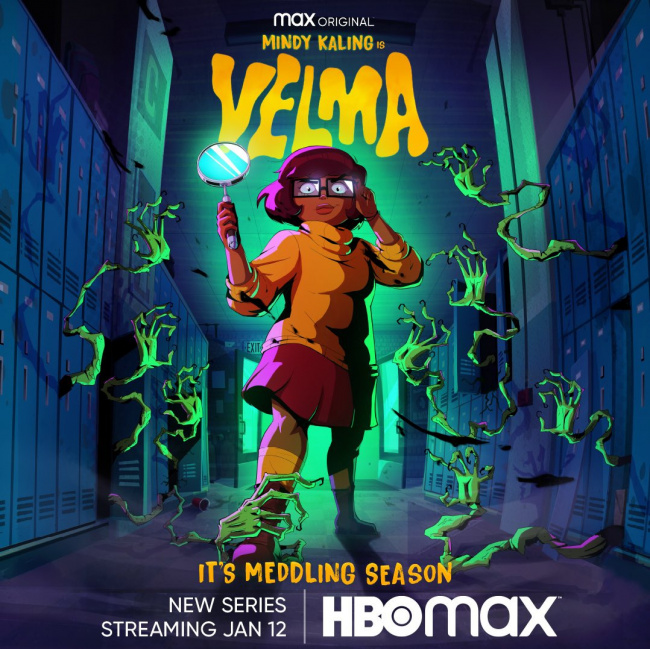 Confessions of a Comic Book Guy is a weekly column by Steve Bennett of Super-Fly Comics and Games in Yellow Springs, Ohio. This week, Bennett discusses why everyone hates HBO Max's Velma as well as the release of Moon Girl and Devil Dinosaur
#3
.
It's been two weeks since my last column (see "Confessions Of A Comic Book Guy -- This Week In Outrage") where I wrote about the latest comic-related skirmishes in the current culture war; "Pregnant Joker" (who appeared in a backup story in The Joker: The Man Who Stopped Laughing #4) and HBO Max's Velma. The first garnered some press but didn't amount to much, but the sheer hatred directed at Velma has been so overwhelming it's become something of a phenomenon.
As I pointed out then, something like Velma is usually worth only a single YouTube review. However, certain content creators kept coming back for seconds, reviewing the series episode by episode until all 10 episodes of the first season were streaming. As of the publication of this article, still more negative reviews have been posted. But the truly impressive thing is how so many creators on YouTube, from Scooby-Doo fans to the run-of-the-mill haters, absolutely loathe this show.
Mind you, Velma is actually pretty easy to hate as it is a hateful and hate-filled show. The show has been accused of racism against East Asians as well as white people. This seems particularly painful for the YouTube content creators who are predominately caucasian (as Red Green said in the movie Duct Tape Forever, "this is the worst kind of discrimination; it's against us"). Velma is apparently what the kids call "cringe" and I've never subscribed to the idea that bad people doing terrible things equals hilarity.
Some people consider this to be a positive development, as in, "isn't it nice that people all across the political spectrum can finally come together to actually agree on something." Frankly, it's hard for me to see an upside to the hate; sometimes it seems like "Hate Week" from George Orwell's 1984 has become our national pastime. And, all too often, YouTube is the premier destination location for hysterical, bile-filled videos concerning movies, TV, and (yes) comics.
I don't believe the rage on YouTube is manufactured. It seems genuine enough, but it's also definitively performative (half hysterical, half hyperbole) because, don't forget, it's also all monetized. If the sheer volume of videos produced is any indication, negative reviews seem to be wildly successful and clearly there are people for whom hating things is their job. I'll happily confess, I'm a little jealous of them; if YouTube had existed in my youth when I was still a barely contained volcano of rage and contempt, I might have done the same thing.
As I pointed out last time, I've been doing this column for seventeen years now and in that time I've always tried to be a booster, enthusiast, and appreciator of comics, animation, and stuff in general. And I can say with some confidence that while it's easy to be negative, it's more fun to appreciate the things you genuinely enjoy. I will continue to try to do that in my columns.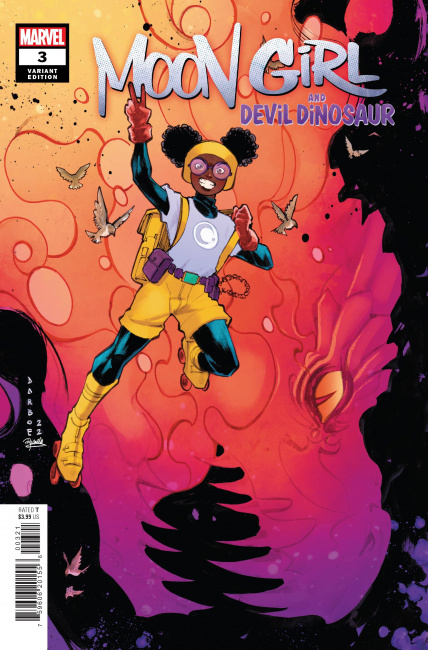 Moon Girl and Devil Dinosaur
#3 by Jordan Ifueko & Alba Glez shipped last week and as I wrote back last December (see "
Confessions Of A Comic Book Guy -- At The Movies
"), in this new series, Marvel is trying to make this series more fun and kid-friendly in keeping with the Disney
Moon Girl and Devil Dinosaur
animated series. And they've done it, and while Lunella is still a bit of a pill, she's not quite such a bitter one; she now has friends, is more appreciative of her partner Devil and even grins from time to time.
And as for the Moon Girl and Devil Dinosaur animated series, it's scored a 100% on Rotten Tomatoes and it's getting positive reviews. You can see the first episode for free online and for a limited time, Moon Girl will be available for Meet and Greets with her fans at Hollywood Land in Disney California Adventure Park.
And according to an interview, showrunner/executive producer, Steve Louter said that actor/producer Laurence Fishburne "loves comic books and fell in love with Marvel's Moon Girl and Devil Dinosaur because he had read [the original 1970s comic] Moon Boy and Devil Dinosaur when he was younger." Clearly, Fishburne is one of us.
The opinions expressed in this column are solely those of the writer, and do not necessarily reflect the views of the editorial staff of ICv2.com.