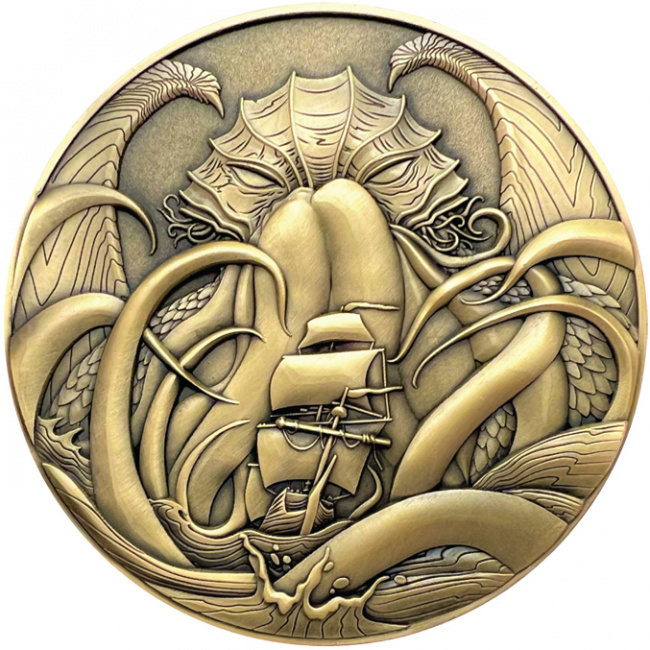 Goliath Coins and Chaosium Inc. will release
Call of Cthulhu
coins, collector RPG metal coins, into retail in June 2023.
This set of large metal coins features characters from the Call of Cthulhu RPG Mythos. They are an official Call of Cthulhu RPG accessory and will each come with a backstory as to how they came to exist in the Cthulhu Mythos, which allows them to be incorporated into campaigns as a story element and game prop. These coins can also be used as a turn marker, an initiative marker, or an effect marker as well as simply being used as a display piece on a bookshelf or office desk. Each coin comes with a stand.
Call of Cthulhu coins are currently on Kickstarter. The campaign has raised $42,053 from 408 backers (about $103 a backer) with 7 days to go. These coins will retail for $21.99.
Goliath Coins has also partnered with Edgar Rice Burroughs, Inc. for a 100th Anniversary Collectible Coin Set (see "Goliath Coins Partners with Edgar Rice Burroughs, Inc.").