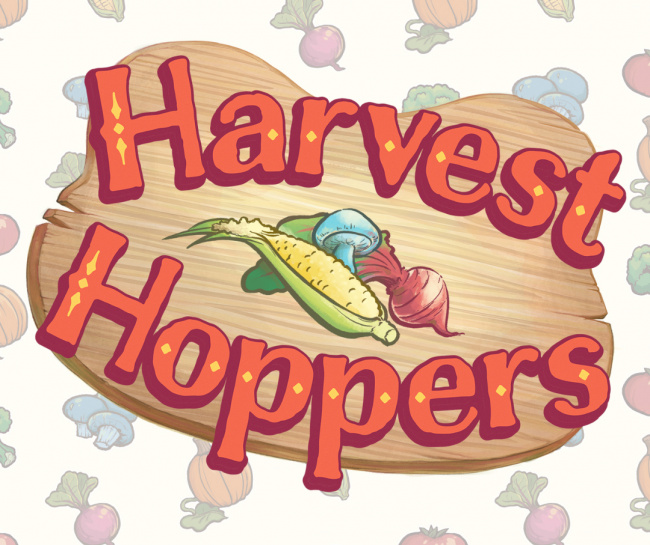 Snowbright Studios is launching
Harvest Hoppers
, a game about bike-riding frogs delivering produce that will release next February.
In Harvest Hoppers, players become bicycle couriers tasked with delivering fresh produce from local farm co-ops to the markets and stores of Greenbranch, set in the same fictional world as Snowbright's Teatime Adventures tabletop roleplaying game. As a "pick up and deliver" style game, they must load up with produce and maneuver around the village making deliveries. Bonuses are awarded for delivering to similar clients or in the same neighborhoods. After three delivery "days", the one with the most reputation points wins the game.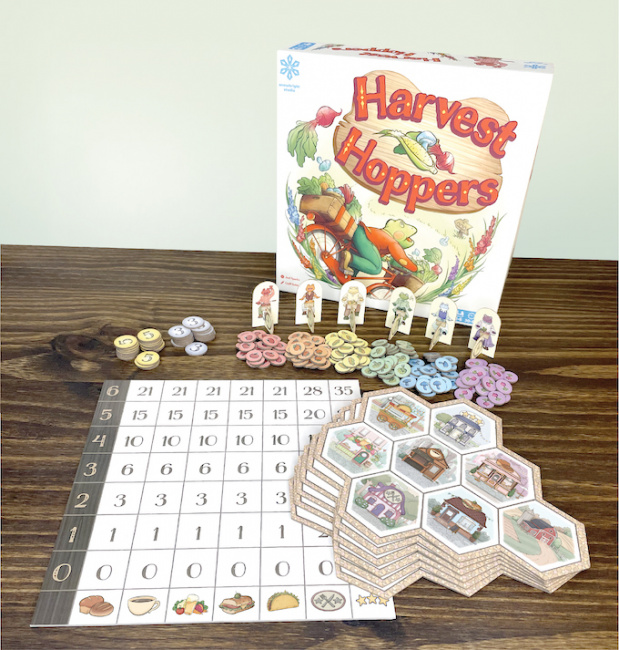 Harvest Hoppers
offers three different play modes: Tadpole, Strategic, and Chaos. It comes with 6 modular gameboards, over 150 produce tokens, 36 coins, a reputation scoreboard, and 6 standees. It is intended for 2 to 6 players, ages 8 and up, and plays in under an hour.
Snowbright is raising funds to produce the game through a Kickstarter campaign that has attracted $6,869 from 120 backers as of this writing (an average of $57.24 per backer), with 13 days to go. The campaign includes a retailer-only backer option.
Later this year, Snowbright will launch Ink, a roleplaying game about the afterlife (see "Snowbright Studio Announces 'Ink'").