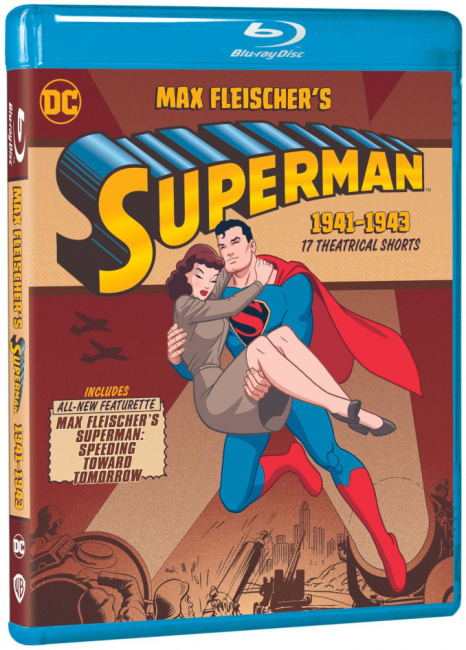 Warner Bros. Discovery Home Entertainment will release
Max Fleischer's Superman 1941-1943
, remasters of Fleischer's superman shorts, on Blu-ray and digital on May 16, the company announced. Seventeen episodes will be included int eh package.
The remasters begin with a 4K, 16-bit scan of the original 35mm successive exposure negative; special proprietary software is used to merge the successive exposure Technicolor negatives into a single RGB color image. The resulting shorts have been restored to the animators' intended production quality.
The voice actors include Clayton "Bud" Collyer and Joan Alexander, who reprise their
The Adventures of Superman
radio show roles as Superman/Clark Kent and Lois Lane.
Extras include three featurettes.
Superman: Speeding Toward Tomorrow
explores the visual storytelling;
First Flight: The Fleischer Superman Series
brings together contemporary animators, comic book and animation historians, and Fleischer artist to discuss the shorts; and
The Man, the Myth, Superman
is a study of Superman-esque characters throughout history.
The Blu-ray will retail for $33.99.