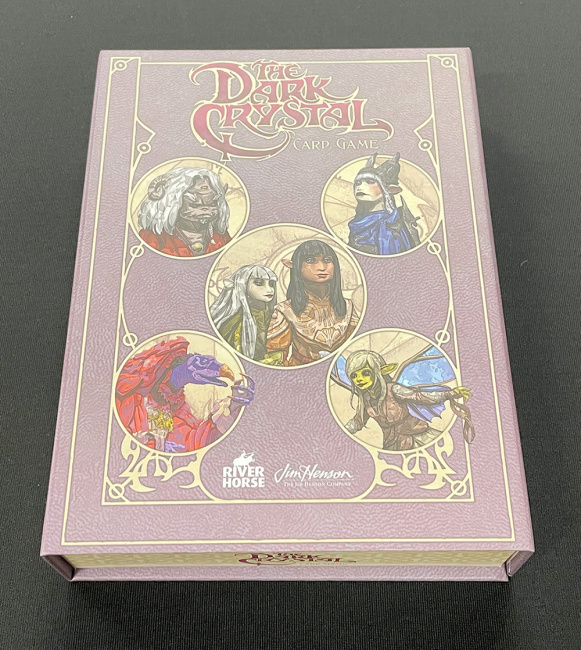 River Horse is returning to the world of
The Dark Crystal
with
Jim Henson's The Dark Crystal Card Game
, which will release on July 15.
Inspired by medieval card games, Jim Henson's The Dark Crystal Card Game features tarot-sized cards with illustrations based on the classic designs by Jim Henson and Brian Froud. The base game rules offer a simple partner-based trick-taking style game that is designed to be easy to learn and family-friendly. A more advanced version introduces concepts like following suit for a more strategic game.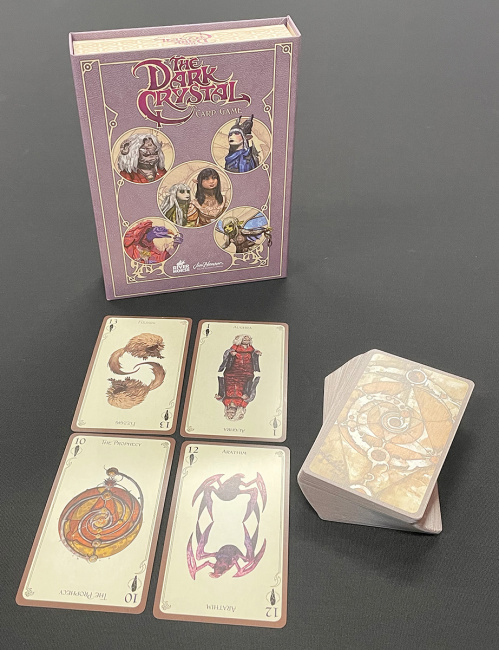 The game includes 80 fully-illustrated tarot-sized cards. MSRP is $25.00.
Click Gallery below to see the illustrations on the cards.
River Horse plans to launch a dinosaur RPG later this year (see "River Horse Announces 'Tales of Primordia RPG'"). The company released a Dark Crystal roleplaying game in 2021 (see "River Horse Reveals 'The Dark Crystal Adventure Game'").