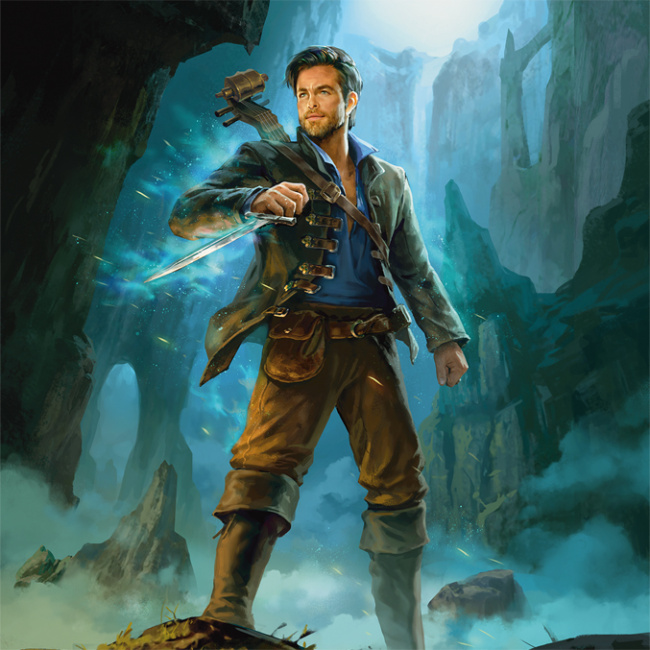 Wizards of the Coast revealed
Secret Lair X Dungeons & Dragons: Honor Among Thieves
, a new drop set based on the
D&D
movie, which is currently on DTC preorder through April 23, 2023.
This new drop set features the six legendary adventurers from the new movie (see "'D&D' Trailer'") portrayed as Magic cards. The set includes a Xenk, Paladin Unbroken, a Simon, Wild Magic Sorcerer, a Forge, Neverwinter Charlatan, a Holga, Relentless Rager, a Doric, Nature's Warden // Doric, Owlbear Avenger, and an Edgin, Larcenous Lutenist. The set comes in a traditional foil version for $49.99 and a non-foil edition for $39.99.
For more information on future releases of Magic products, check out ICv2's 2023 calendar (see "'Magic: The Gathering' 2023 Release Calendar").
Click on Gallery below for full-size images!