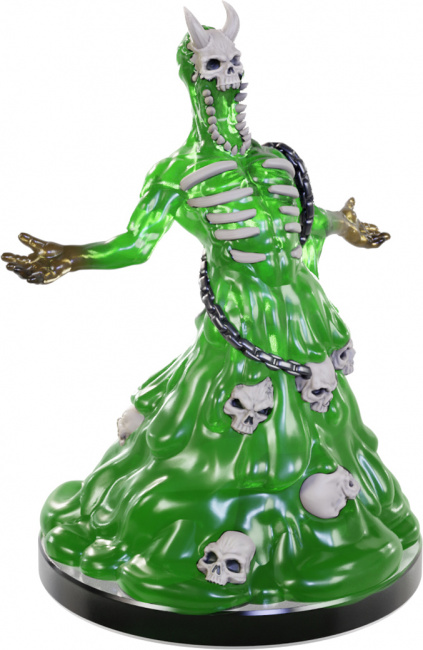 WizKids unveiled
Pathfinder Battles: Fearsome Forces
, a new miniatures booster set, for release into retail in October 2023.
The new Pathfinder Battles: Fearsome Forces miniatures set features all sorts of new creatures to add to encounters. Some the creatures found in this set are kholos, swarms of undead, and venomous serpentfolk. There are 18 figures total to collect from the set. The product comes in two configurations: Single Miniature Boosters and Battle Boxes. The Single Miniature Boosters come with one random miniature, and Battle Boxes come with 12 Single Miniature Boosters.
Single Miniature Boosters will retail for $6.99.
WizKids also revealed two D&D The Legend of Drizzt 35th Anniversary boxed sets, Family & Foes and Companions (see "'D&D The Legend of Drizzt 35th Anniversary' Boxed Sets").
Click on Gallery below for full-size images!